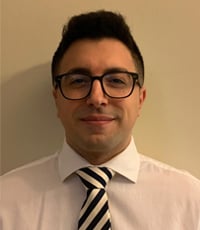 Adrian Salamone, DUAL Australia
Southern assistant regional manager
Adrian Salamone is a well-respected member of the insurance industry whose knowledge, experience, and natural ability to manage and nurture people has hugely contributed to his success within Chubb and now DUAL Australia.
Salamone joined DUAL in June last year as a senior underwriter and after just 10 months was promoted to his current role, tasked with mentoring and managing policy administrators, assistant underwriters, and underwriters within the team, as well as implementing the company strategy.
Prior to his current role, Salamone worked at Chubb for more than seven years, most recently as unit leader of the insurer's National Underwriting Centre, where he contributed to training a number of underwriters. He started his insurance career at MSM Loss Management as claims officer in 2009.