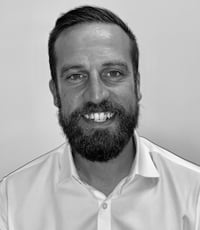 Anthony Mahon, Marsh Entertainment & Leisure
Principal
Anthony Mahon is regarded as one of the pre-eminent events insurance brokers in Australia whose keen interest in the insurance and entertainment industries has helped entertainment people understand insurance and insurance professionals better understand the world of entertainment.
With more than 12 years of experience, Mahon's key responsibility is to work with businesses to understand them and assess their risk exposures, provide bespoke insurance programs to suit their needs, and guide clients through many complex and large-scale claims.
Mahon joined Marsh's newly formed entertainment and leisure practice in 2019, and has since then worked on building key relationships with clients, colleagues, and carriers; as well as created, along with the broader team and many key parties, a successful e-commerce platform to look after many of the sole traders (musicians, teachers, sound and lighting techs, filmmakers, etc.) within the industry. Mahon has also taken the role of a mentor to his junior colleagues so they can upskill themselves.