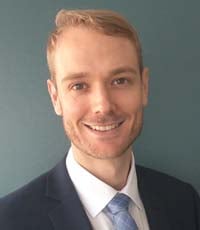 Blake Hopper, Gallagher
Account executive
Blake Hopper is an account executive in Gallagher's Wollongong branch with a thirst for knowledge and a true passion for protecting his clients' interests.
Not only does Hopper perform all the standard tasks of an account executive, he goes way beyond his role to bring real excellence to his clients, the branch, and the community. In one case, when the fires were happening over Christmas and into New Year, Hopper contacted all his clients to check on them and warn them of the incoming fires, and even pinpointed all his clients' addresses in affected areas on the NSW RFS, Fires Near me app.
Hopper started his broking career with his family's broking business, and is now keen to continue his career and broaden his skills in Gallagher. He is involved in the local Chamber of Commerce where he shares his expertise with people from all parts of the business community, and has even encouraged people within the branch to join him at local events so they could be more involved in helping the business community, too.