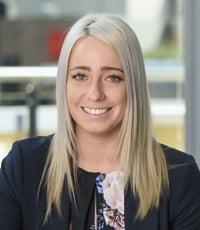 Erin Doyle, Hall & Wilcox
Lawyer
Erin Doyle is a young insurance lawyer who goes above and beyond to support her interests and passion – whether it be insurance claims defence work, training paralegals and graduates on court procedure and appearance, or driving social change in the firm, the industry, and the broader community.
Doyle is working in Hall & Wilcox's Sydney general insurance team, acting for domestic and international insurer clients in defending public and property damage liability claims, including complex multi-party and high quantum claims, in many jurisdictions of Australia. She also manages the day-to-day conduct of litigated and un-litigated files.
In addition to her standard work tasks, Doyle actively contributes to Hall & Wilcox's pro bono and community practice. She co-chairs the Reconciliation Action Plan (RAP) committee, which delivered Hall & Wilcox's first RAP in March 2020. She was also a key driver of Hall & Wilcox's first ever Sydney-based LGBTQI Interfirm Network event in 2019. For 2020, she has been working on something special with QueerScreen and plans to deliver that event once life returns to normal. She is also working to establish an internal Pride network within the firm, with a view to preparing a business case for ranking in the Australian Workplace Equality Index (AWEI).
Outside of Hall & Wilcox, Doyle is a board member (and current player) on the Growthbuilt Sydney University National Australian Football Club and assists on the commercial portfolio, which is responsible for securing financial lines for the club from new and existing sponsors.