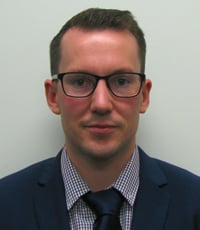 Jake Carter, Sedgwick
Director
Jake Carter is the director of Sedgwick's Queensland forensic accounting division who works steadily towards his goal of becoming CEO of the organisation.
In his current role, Carter leads a team of six while handling his own caseload of multi-million dollar business interruption claims and managing and mentoring teams on business interruption claims. He joined the company in 2013.
Carter is currently actively involved in promoting the insured industry to graduates and new entrants into the industry. He was previously part of the committee for Young Insurance Professionals in New Zealand, has published numerous business interruption articles, and was recognised as a Young Gun in Insurance Business New Zealand.