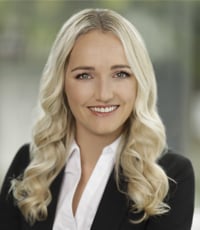 Kara McInnes, CHU Underwriting
National customer service centre manager
Kara McInnes is a 10-year experienced insurance professional who leads with compassion and empathy, but does not shy away from tough conversations to benefit individuals and businesses.
McInnes commenced her current role in March, with the responsibility for the performance and remote management of the decentralised national customer service team of 10 staff across 6 locations; offshore team consisting of 20 staff in Manila; national switchboard and telephony consisting of two staff across two locations; and national landlord claims, sales, and service consisting of two staff in one location.
McInnes has been instrumental in the transformation of CHU's claims processes. Some of her achievements include drafting and implementing a national catastrophe response; reducing average age of claims from 109 days to 86 days; drafting and implementing CHU's national claims audit process; and establishing the national customer service function within CHU.