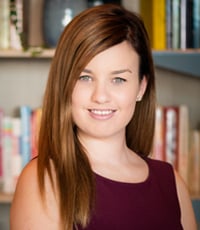 Katie Stranaghan, High Street Underwriting Agency
Underwriter for financial lines
Katie Stranaghan is a very well performing underwriter who has a passion for learning, a happy and positive attitude, and willingness to help a colleague.
Stranaghan joined the world of insurance fresh out high school, and since then has progressed from an admin role, to underwriting, to senior financial lines underwriter at High Street within seven years.
Stranaghan negotiates with Lloyd's Underwriters on a daily basis; and in the last three years, has almost single-handedly increased the firm's financial lines book by 100% each year. This result can be attributed to her solid relationships and great rapport with brokers.
Stranaghan wants to continue professional development in the form of formal study while becoming more involved in industry events.