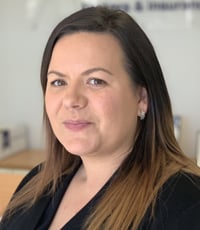 Natalie Maras, Riverina Finance and Insurance Solutions
Manager and insurance specialist
Natalie Maras is a young industry professional with great work ethic and who works tirelessly to achieve the best outcome for her clients whilst maintaining a high professional standard.
Maras is the office manager of Riverina Finance and Insurance Solutions' finance and insurance office and a senior broker who manages an insurance portfolio consisting of ISR, SME, farm, and domestic. She is responsible for managing staff day-to-day work duties; answering all enquiries on insurance from new business, endorsements, cancellations, and reviews; and staff training.
An authorised representative of Resilium Insurance, Maras has been successfully running own AR Resilium office since January 2018. She is also very active in the community and local insurance industry, organising fundraising for community projects through her connections across the Insurance Industry especially via her role as president of the Albury Wodonga Insurance Professionals.