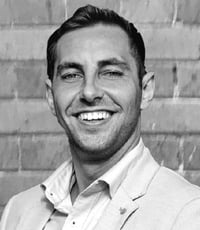 Rob Hickman, Accident and Health International
Senior underwriter and team leader for NSW
Rob Hickman is an invaluable member of the AHI team with a proactive attitude in building broker/client relationships, a friendly disposition that makes him approachable to clients and brokers, a keen passion to develop his skills, and the willingness to impart his knowledge to team members.
As senior underwriter and team leader for NSW, Hickman manages, mentors, and upskills the NSW team, as well as manages individual budgets and their respective portfolios, while fostering existing relationships and encouraging new business development.
Hickman has a thorough knowledge of AHI's product offering, allowing him to identify the needs of the market and provide them with a matching solution. He also thrives in managing a demanding and highly pressurised portfolio, always pushing himself to the limits and going above and beyond the demands of his role.