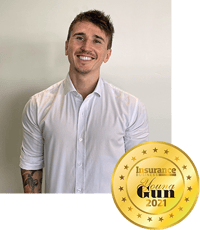 Douglas Strong, Shielded Insurance Brokers
Director
Co founder of Shielded Insurance Brokers, launched in late 2016 and through consistent innovation and leveraging technology we have achieved a growth rate of 100% year on year. We are proud to say Shielded employs around 30 full time staff members.
I believe that a big part of what we do different as leaders of a company - is that we empower our employees to make decisions and work alongside us. I believe the traditional hierarchical style of corporate management does not exist in today's workplace and I contribute Shielded's impressive growth to our powerful team.
Like any business we have experienced obstacles and adversity in the industry; however we have never let it impact our ability to perform. Being able to adapt to an ever changing market is essential and we have continued to demonstrate our ability in doing this.
Whilst scaling up externally - a main focus of mine has been to revisit and adjust internal efficiencies within the business. This means liaising with our dedicated staff members and finding the pain points within the business - then creating alternative routes or introducing technology in areas where we can streamline the process.
I look forward to many years ahead watching Shielded grow and continuing to use technology to streamline efficiencies - not only in Shielded but throughout the world of insurance.
Company

Information
Shielded Insurance Brokers

Office 5-9 Henzells Plaza, Minchinton Street, Caloundra 4556