Top executive on the momentum of change for women in insurance | Insurance Business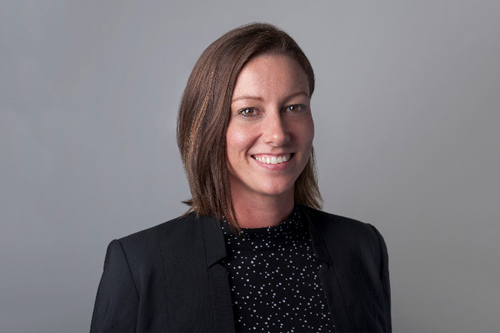 In today's climate of empowered females there are unique opportunities for women in the world of insurance, according to Stacey Williams, executive director, sales, account management and marketing at Gallagher Bassett.
"I feel like I have an amazing opportunity to be part of a culture that is going to change the landscape for future women in business," she said. "We talk about the challenges we face but the momentum and passion that I feel from women every day across my business is energising."
Williams feels strongly about creating a diverse and equal workplace at Gallagher Bassett.
"I'm proud to say that over the past two-and-a-half years there has been a direct and focused strategy around diversity and equality. I want to make sure every member of our staff feels equated," she said.
As a lesbian in a traditionally male-dominated industry, Williams didn't always have the courage to be open about who she is, but in recent years her confidence has grown.
"If people ask what my husband does, I tell them I don't have a husband, I have a girlfriend and she's in banking," she said.
Williams started in the industry in 2000 at Royal and SunAlliance, in claims and operations, before moving to Gallagher Bassett in 2002. Aside from a brief stint at Robert Bosch in 2004, she has been with Gallagher Bassett ever since, holding a wide variety of roles including in learning & development, client service, account management and urbanisation, before she became an executive director in 2016.
Along the way, Williams has taken many risks which have paid off with career-changing advancements.
"I haven't taken a linear path in my career. I've chased opportunities and put my hand up for large contracts," said Williams, who has moved interstate with her career and now works in Melbourne. "I've gone into roles that I probably wasn't ready for but was passionate about, so I was able to learn a new craft along the way."
Gallagher Bassett has embraced flexible working hours which allows Williams to drop her six-year-old son at school and to work from home when necessary.
"Having that degree of flexibility is so important," she said.
Reflecting on her career path, Williams said: "I wouldn't change my journey but I would tell myself to enjoy it and not take everything so seriously."