Why flexibility is key to gender balance | Insurance Business Australia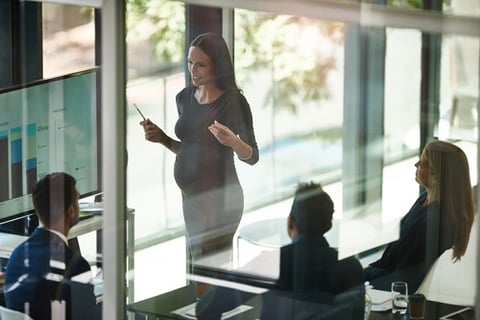 Maintaining a flexible working environment enables MLC Life Insurance to boast an enviable 50:50 gender balance on the executive team, and has enabled as many as 98% of female employees taking maternity leave to return to their pre-leave role or a more senior position.
Recently honoured as an Employer of Choice for gender equality by the WGEA, the Australian firm has set up a parental support group for employees and is about to initiate a program to offer structured support to staff on parental leave, which gives them the tools to stay connected with the workplace in order to ease the daunting transition back to work.
"It is really important for staff on parental leave to stay connected while they are away," explains Susan Karson, chief people officer. "When they come back to work, they are more likely to feel confident and find it easier to step back in."
Karson, who has been in the workforce for 25 years, knows firsthand that having a baby does not have to restrict a woman's success in the workplace. Despite being five-and-a-half months pregnant, Karson didn't hesitate to accept a promotion to her first senior executive role as general manager, people and culture. She put in place a structured program to stay connected with her leader, colleagues and team during maternity leave so the transition back was smooth. Karson eased back in gradually through part-time work, before resuming her full-time role.
"I think it gave me the credibility as a role model for other women in saying 'Hey. It's possible to have a career, go off and have a baby and come back into a senior role and make it work,'" she says.
As a fierce advocate for flexible work practices, Karson believes in supporting parents and all staff to balance work and life responsibilities.
"Flexibility empowers people and helps a company get the best out of people," she says.
Karson started her career in HR in the public sector before pursuing her passion for financial service by moving to the Commonwealth Bank and later to the National Australian Bank. Now at MLC Life Insurance, Karson takes pride in championing diversity and inclusivity and she is passionate about the power of female networks.
Her advice to a younger person entering the industry: "Relax and enjoy the ride. Both the highs and the challenges. It's all part of the magic of life."