Revealed – Women in Insurance Canada Awards winners 2022s | Insurance Business Canada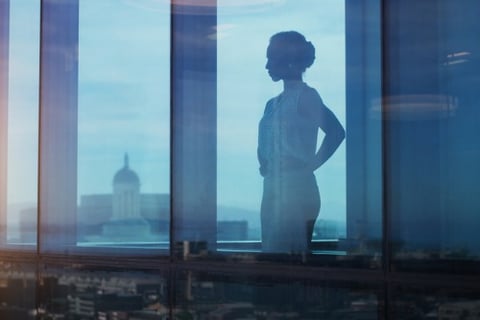 Two top women and one top brokerage were crowned at Insurance Business's Women in Insurance Awards in Toronto on Wednesday.
Employer of Choice
After a competitive process, the judges selected Gallagher as winner of the Employer of Choice award.
Kinnari Lakhani, Gallagher senior vice president, and Sara Runnalls, Gallagher vice president, operations and client solutions, were on hand to collect the award for the broker.
Winning the award echoes central tenets of the Gallagher Way, according to Lakhani.
"We all belong together, we work together, and no-one is an individual, we're always a part of a team," said Lakhani. "This award is a testimony to that – everyone is made to feel like family, and we all belong.
"Even in small pockets, we've encouraged and embraced for women to come to work and feel equal and comparable to anyone else, whether they're any gender colour, race, or creed."
Applying this globally has helped Gallagher achieve the milestone, Lakhani said.
Runnalls praised the work of Gallagher's inclusion and diversity council.
"It really is fabulous to be recognised as a company that actually is trying to make a difference," she said. "The fact that Gallagher promotes women from within into more senior and more responsible roles gives our own workforce tremendous inspiration, because they know that there is no glass ceiling."
Excellence in Mentorship
Patricia Sheridan, Burns & Wilcox director, Ontario commercial insurance, won the Excellence in Mentorship Award.
Sheridan said: "It's a good reflection on what we do as leaders every day and having feedback from your peers on being recognised for something like this, it's very fulfilling. A lot goes into mentoring. It's something you have to do every single day."
A great mentor "leads by example," Sheridan said. "I learn as much from those who I mentor as they learn from me."
Sheridan said her top tips for people developing their insurance careers were to ask lots of questions, and to view any challenge as an "opportunity".
"That's one thing I've always done – if you're posed with a problem, ask 'how do you flip that and make it an opportunity', not just for yourself, but for your team and for the company that you're working for."
Rising star
The recipient of the Rising Star Award was Janu Debalathas, business development manager at APOLLO Insurance.
"I'm really excited to continue my journey of being a woman in insurance," Debalathas said. "It's very inspiring and exciting to win this award, and I really appreciate the jury, Insurance Business, Women in Insurance and Apollo for recognising my talents and nominating me.
"I feel like a lot of young people get into the industry and they work at their best, so seeing that there's a group that actually recognises this and wants to empower people is really exciting."
Debalathas advised people starting out in their careers to ask questions, and relish challenges.
"In insurance, there are so many different challenges that you face, whether you're in a very senior position or a junior position," Debalathas said. "Ask questions and put a positive spin on everything that you do.
"There's days that it's not exciting, and it's repetitive, but in those days talk to your peers, ask questions and speak to people, because they will make that space much more inviting, exciting and fun to work in."
The winners were presented with their trophies by Jennifer Rochefort, business development director, Travelers.