Back to school - RSA Canada and Gallagher unite in road safety movement | Insurance Business Canada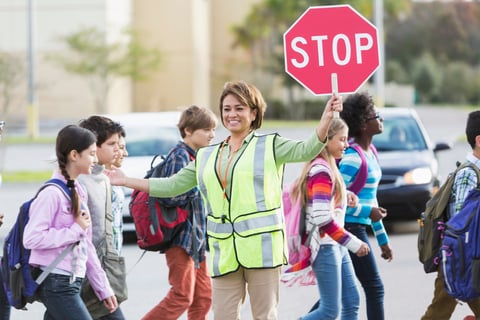 Road safety is an issue of growing concern for Canadians, particularly in busy urban areas like the Greater Toronto Area (GTA), where the battle for space on the streets between drivers, cyclists and pedestrians can get heated.
Collision-related injuries and deaths continue to be prevalent in the GTA. In 2019 alone, 42 pedestrians and cyclists were killed or seriously injured in a collision with a motor vehicle in the GTA, and 19 drivers were killed or seriously injured due to aggressive and/or distracted driving, according to Toronto Star data.
To tackle these challenges, RSA Canada launched a road safety movement in 2018 called TruceTO, with the aim of bringing more harmony to GTA streets and ultimately reducing the number of serious injuries and fatalities. The TruceTO initiative is based on one simple notion: everyone uses the roads, so we must get better at sharing. It also recognizes that infrastructure change is a necessary, long-term objective.
This TruceTO notion of sharing the roads is even more important today in the context of COVID-19. As Bob Manson, President, Personal Insurance Canada, Gallagher, noted: "The coronavirus pandemic has altered people's road behaviour."
He said: "People are walking into the street in order to maintain physical distance from other pedestrians. There are also more physical obstacles. As bars and restaurants extend their patios out into the street, cyclists have to navigate these obstacles, often by going into traffic lanes. There is also a higher number of cyclists, drivers and pedestrians as people continue to avoid public transit."
Earlier this year, RSA Canada announced an exclusive partnership with Gallagher, a leading insurance brokerage, risk management and consulting services firm, that will help boost the TruceTO movement via more consumer research, road safety education and community outreach.
Manson commented: "As an insurance brokerage, we see the implications of these collisions and fatalities each and every day, when we're talking to customers, processing claims and renewing policies. We knew we couldn't just stand by while the rates of collisions and fatalities were continuing to rise.
"So, when RSA Canada, one of our key partners, came to us with an opportunity to join forces on TruceTO, we were inspired to play a more active role in helping to keep our customers and communities safe – whether it is driving, cycling or walking."
Through this new exclusive partnership, Gallagher will use TruceTO research and statistics to identify and address education gaps, concerns and issues facing clients and all road users, Manson explained. Furthermore, it will help Gallagher brokers to educate customers when road use and road safety is top of mind for them, for example, when they're buying auto insurance or renewing their policy.
The time of year is also relevant when it comes to road use and road safety. With September now upon us, fall weather conditions are creeping in, and kids countrywide are getting ready to go back to school.
RSA Canada recently conducted a survey of 1,015 GTA residents aged 16 and up, who get around in the GTA on foot, by bike, or in a car. The main purpose of the survey was to understand how they perceive road safety issues in the fall. The top three hazards of fall driving were identified as: frost making the roads slippery (35%); impaired drivers (29%); and sun glare – sunrise/set during commute (26%). Interestingly, 18% of respondents identified students being on the road due to back to school as their top driving hazard in the fall.
According to Manson, some of the most common accidents for young drivers are single vehicle accidents resulting from speed (typically late at night)and rear-ending third parties due to distracted driving.
"Young drivers are also involved in not-at-fault accidents," he added, "but their lack of experience and lack of defensive driving training may make them more prone to accidents in general. Students as cyclists or pedestrians are also exposed in high traffic areas to being victims of accident benefits claims themselves. Pedestrian impacts definitely increase in the fall in college and university towns - both day and night-time accidents. Some of these involve evening revelling or distracted walking as well."
Residents, drivers, cyclists and pedestrians can reduce their road risk by planning ahead, according to Manson. That means checking road and weather conditions, taking proper time on the roads, keeping an appropriate distance between vehicles, and staying alert. To reduce back to school risk, people can plan their route more carefully, allow enough time, and review drop-off protocol and timing with schools.
Take a look at RSA's tip sheet for back to school road safety here.For more information on back to school road safety and the TruceTO initiative, visit www.truceto.com.