Built for success | Insurance Business Canada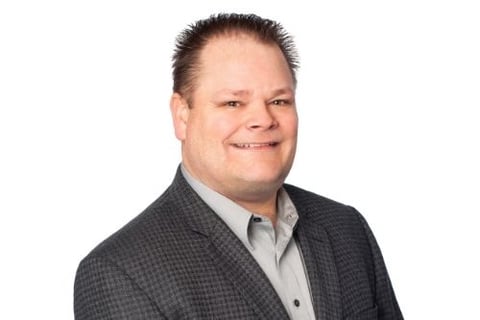 In Canada's ultra-competitive construction insurance market, any time an insurance company can be recognized for going above and beyond to differentiate themselves from their competitors is "a wonderful accomplishment," says Steve Schmelzle, leader of the Construction and Contracting Centre of Excellence (COE) at RSA Canada.
"It's even more special when that recognition comes directly from our trading partners – our brokers," he says, referring to RSA Canada's 5-Star Award in construction insurance, which was announced by Insurance Business Canada in April. "Project construction has always been a major focus at RSA Canada, and being recognized in this manner really solidifies our construction proposition."
RSA Canada launched its Construction and Contracting COE in 2020, with the aim of developing and delivering a national approach to project construction that is used by regional underwriting experts across five geographic regions. Through the COE, RSA Canada's broker partners across Canada all have access to the same product, the same approach and the same risk appetite.
"We have provided clarity to our broker partners and our underwriters that RSA Canada will provide the same service to an insured in Vancouver as we would to an insured in Toronto, Quebec or Halifax," Schmelzle says. "We have presented our national and regional broker partners with one consistent, singular voice – which I believe has resonated and may be relevant in our 5-Star Award."
A diverse risk appetite
RSA Canada's regional expertise, through the use of 15 dedicated construction underwriters, has enabled the insurer to build a diverse risk appetite and product offering. The core of its project construction business revolves around ICI (institutional, commercial and industrial) projects, in which RSA Canada has industry-leading capacity and can write both new construction and complex renovations. The insurer supports its ICI business with residential mid-rise and high-rise construction – a section of the market that has grown more challenging in recent years.
"Residential projects are becoming larger and more complex, with developers pushing boundaries on both heights of buildings as well as deeper and more numerous underground levels," Schmelzle says. "Our position with residential mid-rise and high-rise construction is to provide our broker partners with strong capacity, as well as the ability to subscribe with a number of Canadian insurance markets."
To round out its proposition, RSA Canada writes various forms of civil construction, including infrastructure work and equipment- and/or installation-based risks.
"As the boundaries of all forms of construction get pushed, it takes a strong partnership between the insurer and the broker to determine the specific and/or unique aspects to a project," Schmelzle says. "RSA Canada has a strong risk engineering team, as well as a close partnership with our claims department. We can work with our broker partners to dig deep into a project in order to ask the right risk-specific questions, as opposed to a generic set of questions that many not be applicable to the ever-increasing project complexities."
Setting brokers up for success
Project construction insurance is often an afterthought for developers, project owners and builders, who are more focused on securing permits, tender costs and navigating fluctuating material costs in the pre-construction phase. As a result, insurance is often considered as the last piece of the puzzle, which puts significant time pressure on the broker to find the right insurance solution.
"We set our broker partners up for success by empowering RSA construction underwriters with the knowledge, confidence and expertise to be able to make quick decisions and confirmations around risk acceptance, capacity, terms/conditions and pricing," Schmelzle says. "This allows brokers to service the high demands of their construction clients.
"We also have the ability to work with brokers on pricing projects during tender stages, often when minimal details are available. Our underwriters greatly assist clients in their insurance pricing needs, and this assistance positions RSA as a strong avenue of choice in the event the project is awarded to the client. It's that expertise and dedication from our construction underwriters that lies at the core of our 5-Star Award in construction insurance."