Driving innovation through forward-looking technology | Insurance Business Canada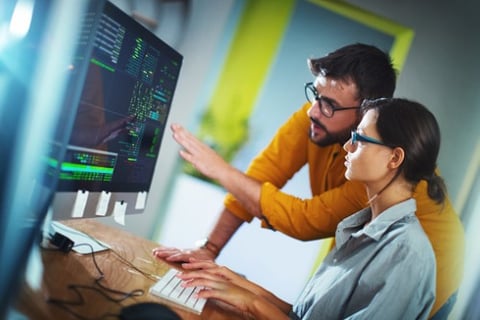 Let's face it: disruption is inevitable. Thanks to technology, what was once traditional business models have transformed over the past few decades and there are no signs of stopping any time soon. It's safe to assume that the insurance industry will be no stranger to these developments.
What can we expect?
For one, every department including underwriting, sales, distribution, administration and claims can expect to benefit from the efficiencies brought about by technology. This will be particularly important in regard to improving efficiency, making processes faster and increasing accuracy.
"The information we gleam from having an ever-expanding feed of real time data will contribute greatly to pricing analytics and segmentation," says Luwin Chiaco, Director, Corporate Strategy at RSA. "This translates to improved pricing accuracy and more product customization which ultimately benefits all stakeholders involved including the insurer, the broker and the end customer."
There is little doubt that artificial intelligence and automation tools will factor into this too. While it is likely some types of jobs will be replaced by machines (we can point to this happening even today in administrative and claims capacities), many will be complimented by the advantages that come with them.
"From a claims perspective, for example, automation can only go so far," says Chiaco. "There is still the empathy factor that cannot be replaced by technology. That's why, across all aspects of insurance, it's important these technologies be integrated with skillsets and capitalized on. Whether it's by revisiting training modules, making technological skills a requirement or even creating new jobs entirely, humans still have the advantage when it comes to approaching those judgement-based problems creatively."
New risks will also be inevitable. We've already seen the damage a leak of customer records and information can do to a company. Cyber insurance will make up a bigger slice of the pie as it becomes an increasingly important insurable risk for big and small businesses alike. Another tangible example is the automobile: autonomous vehicles along with more and improved safety features will lower the risk of losses due to driver error.
How will brokers be affected?
"The wave of retirements, market consolidation and efficiencies brought about by technology have already left the industry with fewer brokers. Those that remain will see their roles shift to a more advisory-oriented direction. This broker of the future will spend less time on transactional activities such as processing payments and issuing policies and focus more on helping customers navigate the sea of information and options to find the best product at the best price to meet their unique requirements," adds Chiaco. "There will be fewer but more productive workers."
RSA continues to work with its broker partners to implement these efficiencies. Several tools including RSA Pro™, an online quoting tool for brokers to quote and bind for SME clients, and RSA Claims Point™, an online portal that makes processing claims easier, are just some of the ways that demonstrate the company's commitment to the broker channel now and into the future.
"Some of these changes will come at lightning speed. Others will take more time to develop," says Chiaco. "Ultimately, what we as insurers have to do is work in close collaboration with brokers and customers to tackle these changes so that we all benefit."