RSA Canada expands Business in the Home cover | Insurance Business Canada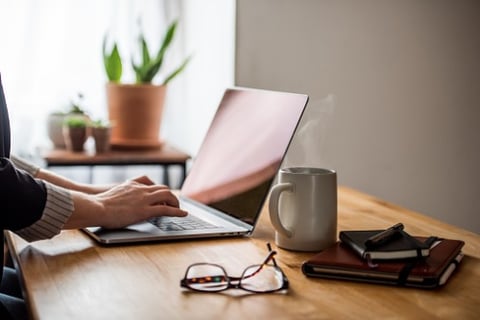 The coronavirus pandemic has blurred the line between the home and the office. It has forced professionals in almost all industries to work from home in some capacity as governments countrywide enforce local lockdowns and social distancing measures to prevent further spread of the virus.
For some, working from home during the pandemic has been a complete novelty, but for many self-employed small business owners in Canada, this is their everyday reality. And as more people discover the benefits of working from home, there could well be a surge in home-based businesses emerging post-pandemic.
As more people turn their homes into offices, RSA Canada has released an update to its Business in the Home endorsement, effective August 01, 2020, for new business and September 01, 2020, for renewals. The updated endorsement features expanded eligibility of annual gross receipts for home-based business; increased coverage limits for business property; and more clarity on RSA Canada's risk appetite.
Read next: RSA Canada relaunches Wise Up broker education platform
The property & casualty insurer has also introduced changes to the eligibility criteria and has expanded the types of businesses that can be insured under the endorsement. It will now insure additional business categories, which are classified as Office and Office Services (Code A), Sales Representatives (Code B), and Services and Crafts (Code C). This includes professions that have adapted to the COVID-19 reality such as: consultants, hair stylists, graphic designers, interior designers, manufacturer's agents, music tutors and more.
"It's important for all self-employed businesses to carry insurance," said Yahya Motala , regional sales manager/broker tools trainer, Ontario Region, RSA Canada. "When operating a business from your home, there are increased chances for a loss to occur and there's more at stake when something happens. RSA Canada's Business in the Home endorsement is able provide the additional coverage or limits that are capped or not offered by the homeowners' insurance policy.
"The Business in the Home endorsement provides increased coverage for business property both on and off the premises, increased special limits for accounts receivable, extra expense coverage related to the business along with many other coverages that are worth exploring. For example, if a fire occurs at your home, and you lose your business premises, insurance will help with additional expenses to operate from new premises."
Read more: Small businesses making big changes due to COVID-19
RSA Canada has also introduced new definitions for key concepts within the expanded endorsement. 'Equipment', 'premises,' and 'off-premises' have all been added and the endorsement wording has been updated to make understanding coverage as clear as possible for RSA broker partners and customers.
This update to the Business in the Home endorsement is timely and it meets the needs of small businesses that have had to evolve and adapt during the COVID-19 crisis. Motala commented: "These are unprecedented times; the pandemic has resulted in more business-related activities happening at home. It's an important time for customers to review their coverage to ensure they're properly covered."
For more information on Business in the Home and further details on product changes, brokers are encouraged to contact their Underwriting Team or Regional Sales Manager. You can also find out more information by visiting RSA's broker site.