RSA Canada gives four tips for having a safe and fun summer | Insurance Business Canada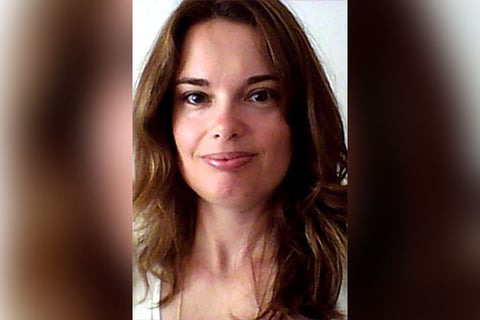 Although it may feel different this year with COVID-19, summer remains the most anticipated season of the year. Though many are spending this summer at home, Canadians will be engaging in activities that go hand-in-hand with this season in their backyards. But along with summer activities and the weather it brings, comes a certain level of risk.

"Claims frequency in the summer can be related to incidents that impact our personal safety," says Amy Graham (pictured), National Property Underwriting Manager, Personal Insurance at RSA Canada. "Additional factors such as weather-related events—major storms and wildfires—contribute to the risks of the summer season."
Read next: Managing a shutdown: Equipment layup and restart

As much as it's important to relax and have fun, it's critical that clients put safety first, be educated on the coverage they need and know what risks to avoid. Here are a few tips to keep in mind this summer.
Keep the backyard safe
Believe it or not, many risks occur right in our backyards. Homeowners with pools or hot tubs should have the yard fully enclosed by a minimum four-foot-high fence with a self-closing latch. They should always have floating devices and a first aid kit on hand as well.
When it comes to kids, it can't be stressed enough that supervision is key, especially when taking part in activities like swimming, jumping on trampolines, or playing on a swing set. Ensure that these items are safely installed and secured. For a safe experience for all, the backyard should be cleared of tripping hazards like large branches, lawnmowers and trash.
"Clients need a comprehensive policy that includes liability protection so they have the best coverage available," says Graham. "It's important that they read their policy carefully and check with their broker if they have any questions about what is or isn't covered when it comes to accidental liability."
Maintain fire safety top of mind
Barbecue- and cooking-related fires also increase in the warmer months, says Graham. And, according to Statistics Canada, between the years 2010 and 2014, residential fires had the highest frequency of fire damage for any type of fire incident.
Before taking out the grill this year, clients should know how to properly use, store and handle flammable liquids and their containers and take extra care around open fire and heat sources. As a reminder, propane barbecues should be lit up with the lid open to prevent gas build-up and the grill should never be ignited with a match or cigarette lighter. A fire extinguisher should always be kept on hand.
Read more: Now's the time to take advantage of digital training
And while fire pits are great for bonfires, they should never be left unattended—the same goes for burning candles or outdoor torches.
Watch out for combustible materials in the yard as well. Discarding a cigarette in a flowerpot that contains fertilizer can create a significant fire. During wildfire season, organic debris in the yard can quickly become flammable.
From destruction to potential burns, there are many possible consequences that can result from not handling fire with caution, so clients will want to ensure that they're covered when it comes to home fires, wildfires and liability.
Watch for water
When it comes to storms, clients should be informed about how they can prepare their homes. "Because of the increasing impact of climate change, flood coverage is an important optional coverage to consider," says Graham. "Coverage for flood and sewer back ups aren't automatically covered in a home insurance policy and need to be purchased separately."
If your client has a sump pit and sump pump—a system used to manage exterior water run-off to protect the foundation of a home—ensure that it's in working order and they have a battery back-up for the pump. Likewise, if they have a septic tank, it's important to keep it regularly maintained in case of a storm.
Be proactive
The best way to keep summer safe and fun is to think ahead, says Graham. "Consider safety when it comes to possible areas of injury or damage—preparation can be worth more than a cure."
For more summer safety tips, check RSA's Summer Safety Tip Sheet.