RSA Pro: Leading the charge on a new way to do insurance | Insurance Business Canada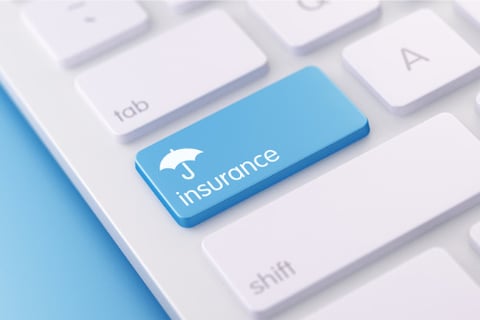 When RSA launched RSA Pro™ in 2017, the goal was to improve the lives of brokers by providing them with a simple, streamlined online tool that would allow them to quote and bind small to medium enterprise (SME) business—including retail, contracting and business, and professional services. Fast-forward a few years and RSA Pro™ now has nearly 3,500 users across the country.

"In Canada, more than 90% of businesses qualify as SMEs, making it a critical market segment for us," said Patrice Jean, VP Quebec, RSA. "Introducing a digital tool such as RSA Pro™ is just one of the ways we are able to meet the evolving needs of brokers serving the SME market."
A tool for the modern era
Living in a fast-paced world means clients now expect quick responses from brokers. RSA Pro™ aims to solve that problem by allowing brokers to quote and bind within minutes—long gone are the days of waiting two days to hear back from an underwriter. The online nature of RSA Pro™ also means that brokers are able to complete a quote from anywhere. And since the tool offers built-in discounting and the ability to deviate up to 20%, brokers have seen more success binding SME business with RSA Pro™ compared to traditional quoting methods.
"Using RSA Pro™ gives me a competitive advantage when I'm trying to quote out and win business," said Ryan Faraone, a broker at Ensurco Insurance Group.
The chatbot feature connects brokers with an underwriter in a matter of minutes, limiting the usual back-and-forth and allowing the broker to get the information they need for their client as quickly as possible.
Read next: How might an economic slowdown impact commercial insurance in Canada?

RSA Pro™ was designed for ease-of-use: the user-friendly layout means that categories are logically laid out for brokers, making getting a quote for a client even faster. It also means that making the switch to RSA Pro™ is easy, even for brokers who might be hesitant to learn new technologies.

"I can't recommend enough that brokers log on and try just one quote," said Kim Hartlen, a broker at AA Munro Insurance in Nova Scotia. "It will save you literally hours in the quoting process."
The tool is a win for clients as well
While RSA Pro™ benefits brokers in many ways, clients reap the rewards just as much.
There are many SME clients who shop for insurance at the last minute, said Jean, leaving brokers to figure out what they can do to meet their needs. Enter RSA Pro™. Because it's a self-serve tool, it means brokers are able to quote and bind in minutes, so they can assist their clients in a timely fashion.
"The small business owner typically wears many hats, so they don't have a lot of time to be on the phone with a broker," said Faraone. "Being able to quote on the spot takes less than 10 minutes and they can get the coverage they need before the call is over."
Faraone recalls one particular standout moment in which using RSA Pro™ made him feel like a hero. A prospect had called him at 3pm on a Friday afternoon. He wanted to move into his commercial unit but was barred by his landlord from doing so until he had the right insurance in place. Using RSA Pro™, Faraone was able to take down all the necessary details, provide the prospect with a quote, bind the policy, and issue a certificate. The business owner was in his unit within the hour.
Read more: Insurance brokers - Now's the time to take advantage of digital training
With the way society has changed - both when it comes to technology and behaviours - Jean said it's crucial for the industry to adapt.
"Insurance has a reputation of being known as a little bit of a dinosaur, but the industry - and RSA in particular - is really investing in technology to keep up with changing customer expectations and the need for speed in today's fast-paced business environment," he said.
"We've evolved the way we buy, learn and consume entertainment, among others. So why not the way we quote and bind?"
Learn more about RSA Pro™ and how you can sign up to get started: rsabroker.ca/rsapro