RSA ups support for brokers in booming mid-market | Insurance Business Canada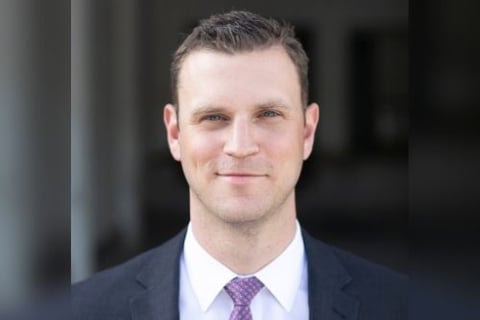 The COVID-19 pandemic is an unprecedented event that has challenged industries and individuals across all sectors and disciplines. Mid-market business owners are no exception, as they face government-mandated shutdowns and reduced demand for products and services.
Find out more: Learn everything you need to know about RSA Canada here
"Through this period of challenge, the value of trust and partnerships when choosing insurance partners have come into focus," said Peter Janzen (pictured), vice president, National Mid-Market, Commercial Insurance, RSA Canada. "Knowing that your broker and insurer are reliable, competent, and share your values can make all the difference during periods of uncertainty."
RSA's mid-market appetite is diverse and comprehensive, ranging from traditional industry sectors like manufacturing, real estate, and fleets, to more specialized and niche segments like renewable energy and project construction. The insurer has tweaked its strategy in order to support its mid-market clients and broker partners as they navigate through the pandemic's challenges.
"At RSA, we have responded to the pandemic by empathizing with our customers and exercising creativity where possible to mitigate financial and operational pressures," said Janzen. "Whether it was offering flexibility in payment options, implementing a rate relief strategy, or maintaining a flexible and accommodating approach with respect to extensions or holding cover, RSA strives to be a true partner during periods of challenge. This pandemic will one day be over, but the value of having the right insurance partner to support you through periods of uncertainty will remain."
Read next: 'Our brokers and clients can trust in our consistency'
Beyond the COVID-19 pandemic, mid-market business owners, brokers and insurers are also dealing with hardening market trends, characterized by higher insurance rates, reduced market capacity, and stricter underwriting guidelines.
"In today's busy world, both insurers and brokers are looking to simplify and streamline the underwriting process to enable efficient decision-making and cost savings," Janzen commented. "Due to increased submission volumes during the hard market, underwriters are often forced to prioritize opportunities they feel have the highest probability of converting into wins. Our experience is that the chances of success increase when brokers have a complete understanding of their clients' risk profile, operations, and subsequent insurance needs.
"Also integral is understanding and anticipating the types of information required by underwriters to make informed underwriting decisions and providing a fulsome submission from the outset. By focusing on these best practices, brokers can put their submissions at the top of the pile and greatly improve their odds of securing the best possible solution for their clients."
Read more: Zehr Vintage C.A.R.S. Program's "next level" partnership with RSA
Earlier this year, RSA announced some enhancements to the RSA Keystone Program, a unique broker offering designed to reward and enable select brokers that demonstrate strong partnership, a profitable track record, and appetite alignment with RSA's mid-market division. Through Keystone, RSA aims to build momentum by offering a bespoke trading experience with real points of differentiation ranging from enhanced product, discretionary pricing, and access to RSA's top underwriting talent via an assigned Key Account Manager (KAM).
"We enhanced the program in 2021 to provide our brokers with more support, which includes invitations to take part in our first-ever accredited Mid-Market Boot Camp event, an exclusive program covering the most important topics for your book of business," said Janzen. "The Keystone Program has been extremely successful, and we look forward to leveraging the proposition to build on new and existing relationships in 2021."
The future looks bright for the RSA mid-market division. According to Janzen, the insurer is "well positioned for further growth" in 2021, especially in areas like project construction and commercial auto fleets.
"Increased government spending and an ongoing housing boom will continue to drive demand for capacity, and RSA's recently established Construction Centre of Excellence will build off an existing strong foundation to elevate expertise, capability, and drive growth," he told Insurance Business. "Additionally, we anticipate strong growth in the commercial auto fleet space where RSA has the ability to round out its P&C offering and provide a solution that meets all the needs of a given client. RSA's team of seasoned fleet underwriters is well equipped to find creative solutions for new and existing clients and bring a full 360-degree solution to the trading table."