Six essential tips for a smooth moving day | Insurance Business Canada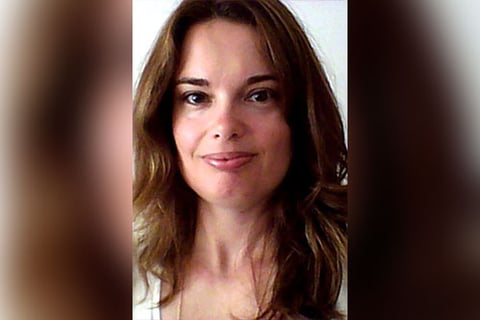 Summer is one of the most popular times to move in Canada. While having some sunshine on moving day can be a major mood-booster, the stress that comes with the process of moving homes can be anything but. Not to mention, the popularity of moving during this season means that the potential for claims is higher, making it more critical than ever for clients to have the proper insurance in place.
"Anything can happen in the process of moving, so it's important to be prepared for anything that could unexpectedly take place," says Amy Graham (pictured), National Property Underwriting Manager, Personal Insurance at RSA Canada.
To ensure your client's move remains as stress-free as possible, here are some tips to set them up for success.
Plan ahead and stay organized
Safety should always come first when it comes to moving and it starts with organization. Whether it's while packing, moving or unpacking, it's important to keep things orderly to reduce the risk of injury. Clearly labelling boxes and packing in phases can also help this process go smoothly. And while it's always important to have pictures of valuables for record keeping, it's even more critical when moving. "This will help to identify a client's valuables if they're lost or damaged in the event of a claim," says Graham. "These items should also have appraisals as they could be needed in some cases to ensure proper settlement value."
Hire reputable movers
Heavy items such as sofas and dining tables should never be moved alone. If possible, clients should hire a reputable moving company with positive reviews. "It's important that the movers are licensed and have their own commercial insurance," says Graham. "And it's just as important that your clients have their contents insured, too."
Update the insurance policy
Whether your client is upsizing or downsizing, it's critical that their existing policy is updated to reflect their new address and needs.
For clients selling their homes, it's important to remind them to keep insurance in place until the new owners take possession, as vacancy can create significant restrictions on water coverages—even if the insurer is aware of the vacancy. It's advisable to turn the main water supply valve off if the dwelling will be unoccupied temporarily.
Clients who are renting should have tenant's insurance in place to cover them for contents and liability. This will also ensure there is coverage while moving into their new home. "Tenants insurance is valuable coverage, even when people don't own a lot of valuable items, because it helps them build up insurance history. Also, many tenants incorrectly assume the landlord provides coverage for them" says Graham.
Know the risks
On moving day, some of the risk has to do with items not being handled properly or stored safely, says Graham. "The longer a move takes and the higher the number of places items are stored temporarily, there is potential for damage," she says. It's important that clients take note that if they're placing personal items in a storage facility, restrictions and limitations on coverage may apply in certain situations.
Moreover, if a client is given access to the property prior to taking possession, and they store their personal belongings there, anything that's stolen or damaged can cause them to be out of pocket if they don't have a proper policy in place.
Mind the gap in condo policies
"Clients moving into condos should also have coverage in place for upgrades, and loss assessment coverage", says Graham. It's important that clients are aware of what the master policy covers and that they have additional protection for the unit—and storage locker, if applicable, in addition to liability coverage.
It's never too early to talk about moving
Proactively discussing moving with your clients will ensure that they take the necessary actions to make their move safe and smooth. "Being prepared is always a great antidote to a stressful situation—the more prepared your client is, the easier the move will go," says Graham.