The importance of trust in turbulent times | Insurance Business Canada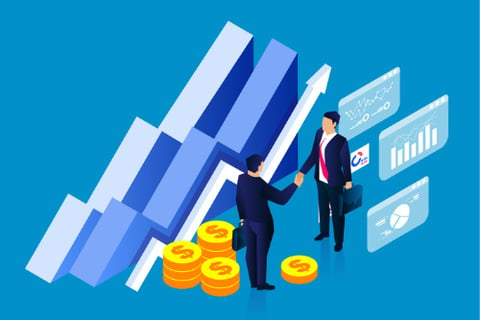 The past 12 months have truly tested the resilience of our governments, healthcare systems and organizations in profound ways as it forced them to quickly take stock of their operations and, in many cases, embrace systemic change almost overnight.
Amidst the turbulence caused by this radical change, trust has become even more critical. For RSA Canada, this meant working closely with the industry and broker communities – within days of COVID-19 measures being announced by local governments – to swiftly implement changes and offer customer relief measures.
The top tenets of trust
In partnership with RSA Canada, Insurance Business Canada conducted a survey last year, which found that 82% of Canadians trust their broker and believe the top tenets of a great insurance broker are honesty and integrity, good customer service, and product knowledge. According to the survey, the most effective business practices in gaining client trust – aside from area expertise – include simple policy language, cost transparency, and the ability to provide sufficient information when discussing renewals and policy terms. On the soft skills side, the survey showed that dealing with concerns in a straightforward manner and encouraging customer-led conversations go a long way in earning and maintaining client trust.
"We recognize that the quality of the insurer-broker trust is reflected in the broker-customer relationship, which was critical in a tumultuous year like 2020," says Paul Lucarelli, SVP of personal and commercial lines at RSA Canada. "The market remains very challenging for our broker partners, and our capacity and expertise are needed now more than ever. To that end, we are doubling down on our commitment to retain our broker partners' trust and engage them in open dialogue."
For RSA, helping brokers foster and strengthen client trust has always been a priority. The insurer recently rolled out training for its front-line staff, including underwriters and claims teams, to help them to be more proactive and empathetic when communicating with brokers.
With many work-from-home mandates in place, RSA's virtual education provides the insurer an opportunity to stay connected with brokers and equip them with relevant industry knowledge. Webinars and supporting material on relevant topics such as ethics and underwriting, as well as an upcoming session on claims this year, are all available on Wise Up®, a recently enhanced online learning platform exclusively available to RSA brokers.
Throughout 2020, RSA's communication with brokers reached an all-time high, and the actions taken by the insurer – including economic relief measures, uninterrupted service levels and customized education offerings – equipped brokers with updated information to counsel their clients. The results of this multi-faceted effort to maintain relationships with brokers are telling; a recent poll showed that RSA had maintained the trust of 90% of its brokers during the first six months of the COVID-19 pandemic, and 16% said their trust in RSA was higher than ever.
Connection and continuity are key
Never has trust been more tested than in the context of the global pandemic. While the first months of 2021 still hold a lot of uncertainty, this is the time for organizations to show up for their stakeholders. For brokers, this means connecting with clients early and transparently to maintain strength and trust in the relationship.
"The unpredictability of the pandemic's impact on the business was a big challenge in 2020, forcing us to be reactive versus forward-thinking, which is where we want to be," Lucarelli says. "But by staying connected to our brokers and finding new ways of collaborating and adapting to change, we have emerged with a deeper level of mutual trust and a shared passion for growth. RSA is stronger than ever across our portfolio, proposition and people, and we are excited to grow with our brokers in 2021."
For more information on the steps RSA is taking to increase broker and customer trust, visit rsabroker.ca.