Top five things a new commercial insurance broker can do to see quick success | Insurance Business Canada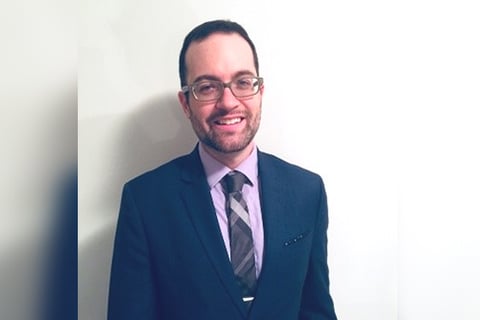 RSA Canada's fifth annual Commercial Insurance (CI) Boot Camp came to a close on August 20, officially kick starting the commercial insurance careers of 130 Canadian brokers. The five-week national training program, which ran virtually via WebEx sessions due to the COVID-19 pandemic, introduced experienced personal lines brokers and new commercial lines brokers to a wide range of topics, including: RSA's appetite & products, property, IRC auto, CGL, inland marine, business interruption, sales and prospecting, interacting with clients in a digital setting, and engaging with digital tools.
"RSA's CI Boot Camp is great because it introduces brokers to the commercial insurance world and gives them important base-level technical expertise, but it also highlights the importance of continuous education," said Michael Whibley (pictured), Vice President, SME and National Programs at RSA Canada. "We're kicking these CI brokers off on their journey, and we're giving them the resources and tools they need to get their foot in the door."
Following the success of RSA Canada's first ever virtual CI Boot Camp, Whibley sat down with Insurance Business to share five things a new CI broker can do to see quick success:
Build relationships with clients and markets
Commercial insurance is very much a relationship business, according to Whibley. A CI broker with strong client and carrier relationships will have more success with client onboarding and retention, and they will likely find it easier to produce appropriate risk transfer solutions.
While the COVID-19 pandemic has certainly made it more difficult for new CI brokers to build relationships today, Whibley stressed that "the fundamentals stay the same". He said: "CI brokers need to be visible and build up their brand. They need to get to know their clients, whether it's through phone calls, Zoom meetings or socially distanced in-person meetings, so that they understand their customers and their unique insurance needs. That's always going to be the case for brokers, regardless of what's going on in the world.
Read next: Back to school - RSA Canada and Gallagher unite in road safety movement
"They also need to build relationships with the markets. They need to get to know the underwriters, they need to understand their appetite and understand where the business is headed. Only then will they be able to do a good job of being that bridge between what the client needs in terms of risk transfer and product, while also satisfying what the underwriter needs in terms of information and risk characteristics."
Communication is key
Relationships can only be maintained with strong communication. Arguably, that's even more important today, in the context of the coronavirus pandemic, because there's so much uncertainty about what the future holds. While the pandemic will have impacted commercial entities differently, based on their individual risk profiles, Whibley once again highlighted the importance of CI brokers maintaining strong fundamentals.
"A good CI broker will talk in-depth with a client about their overall risk profile, and really dig into questions like: 'What risks are most beneficial for the customer to transfer to the insurance company? And what are some of the risks that the client can perhaps manage themselves, or put more skin in the game through higher deductibles and so on?' If CI brokers were to talk to their customers in that way, I think they'll arrive at the best balance of risk transfer and retention," said Whibley. "Given that we're in the double whammy of a hard P&C insurance market and a global pandemic, I think when brokers approach problems in that way, they'll probably find more options in the marketplace to secure capacity as well."
Embrace continuous education
RSA's CI Boot Camp is just a start. Once new CI brokers have their foot in the door, it's critical for them to maintain their education and to continuously develop their expertise. As Whibley pointed out: "In commercial insurance, you'll never know everything. Some of the best CI brokers I know, who have been in the industry for 30-years, are still taking training courses every year. I think brokers need to invest in their education, and really see it as a continuous investment.
"At RSA, we look at education in two ways. We're constantly looking to support our broker partners through more formal training like the CI Boot Camp, but we also really want to make ourselves available through more peer to peer coaching opportunities. We're happy to make ourselves available to talk through challenges that brokers have and help them find solutions. In some cases, when a client has a very individual issue, you learn the best by working through those problems as a team. So, we really see the value in providing structured classroom-based training, as well as more informal partnership where we train each other."
Be open to partnership
It's not only important for new CI brokers to embrace partnerships for educational purposes; it's also helpful for problem solving and solution building. Whibley defined a strong CI broker partner as someone who not only "knows their customer and comes to the table with potential solutions," but also someone who is "open to working together". Solving problems is often easier when there's more brain power applied to finding a solution.
Put the client's needs first
If a broker puts their client's needs first, everything else will fall into line. "It sounds simple," commented Whibley, "but it makes a lot of sense. Always do what's best for the client. And if we all think that way – brokers and carriers – then we'll be able to solve a lot of problems."