Beating the system: helping clients prevent a worst case scenario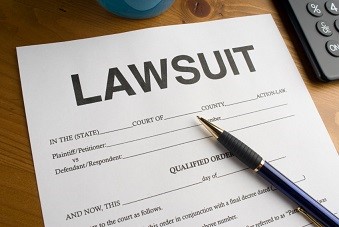 It may come as no surprise to most entrepreneurs, but lawsuits against businesses are on the rise – in fact, legal disputes cost small businesses over $100 billion in the U.S. alone every year, according to the Chamber of Commerce.
In addition, 33% of small business owners have either been sued or threatened with a suit, and two-thirds of those who have were forced to either transfer those legal costs onto consumers, halt employee benefits or postpone new hires.
Although nobody wants to see organizations suffer at the hands of litigation, brokers can highlight these risks to demonstrate the escalating need for commercial general liability (CGL) coverage to commercial clients.
"All these stories making headlines where insurance is involved makes businesses think about what coverage they have and consider contacting a broker to double check that they're covered properly," said Eric Scott, CGL underwriter, Markel Canada.
Brokers can also use this information to educate policyholders on the value that CGL coverage brings to a company's future stability and strength.
"Whether it's the news or brokers' own experience with other clients in the same industry, this is a good way to get an insured to purchase a CGL policy," Scott said. "It helps them understand the benefits of being covered with an adequate limit so they can have the peace of mind and some comfort in either growing their company or conducting day-to-day business."
In order to protect against liability exposures, Markel Canada's CGL insurance includes:
$10 million primary capacity, with access to excess limits
Optional Environmental Liability coverage
Enhancements such as employee benefit liability, broad-form property damage and defense costs in addition to limits
Competitive commission levels
Markel Canada will work with brokers to match these features with their clients' unique business needs, for as Scott notes, "We strive to make it easy for brokers to place business with us."