Why CGL is an insurance MVP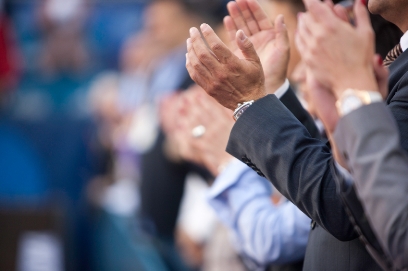 In a recent article in
Entrepreneur,
a prominent attorney who specializes in "high-stakes insurance-coverage disputes" ranks the top insurance products necessary to protect start-up businesses.
Not surprisingly, commercial general liability (CGL) coverage tops the list.
. The fact is that almost every commercial client in Canada requires CGL protection, particularly in today's business climate.
"With all the litigation in Canada and the United States, this coverage has become increasingly in demand," said Eric Scott, CGL underwriter, Markel Canada. " Increased claim costs, class action lawsuits and a generally more litigious environment highlights the need for general liability coverage , whether for a manufacturer, wholesaler, real estate, contractor or any other class of business."
In fact, Scott and many other corporate experts feel that CGL coverage is no longer optional, but should be viewed as a corporate mandate.
"CGL is essential to protect an insured against allegations of negligence causing bodily injury and third party property damages," Scott said.
Markel Canada prides itself on being flexible enough to meet the needs of an array of businesses, which Scott attributes to the organization's broad appetite. Still, it maintains such target classes as:
Sports and leisure – amateur sports teams, athletic facilities, fitness clubs etc.
Security Risks – guards, investigation, sprinkler installers etc
Camps and daycares, which can be supplemented with abuse protection
Machine shops, bicycle vendors and sporting goods stores
Blasting, demolition, tunnelling and construction
Brokers should feel encouraged to contact Markel Canada for any client, however.
"We're generally willing to quote on most classes of business, as long as we have no relevant treaty exclusions," Scott said. "While we do have our focus target industries, there isn't much that we'll decline simply due to class of business. Markel is an underwriting company, and each risk is evaluated based on its individual merits ."