Hard to place risks? Not for this MGA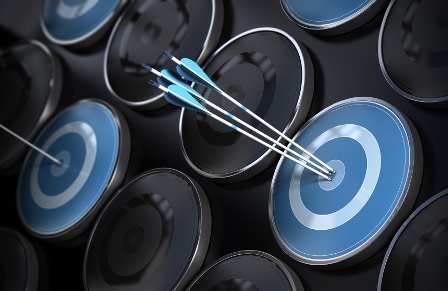 Manuela Ziemer's job description may say that she specializes in difficult to place casualty risks, but she believes a more accurate depiction may be that she places "the weird and the wonderful" ones.
And for good reason.
As an underwriting manager with APRIL Canada, Manuela writes for almost all kinds of liability insurance risks, from rail exposure to operator training simulators for nuclear power plants and cryogenic equipment manufacturers.
For Manuela and her colleagues, every broker deserves to be quoted.
"We don't believe in the mentality of not writing a class of business because the computer says no," she said. "That's the great challenge for me, getting them coverage that no one else is willing to provide."
Manuela prides herself on not being a "quote machine," but rather looking at each account on its own merit and identifying a non-traditional market to place it.
"We're strengthened by our very long-standing relationships with Lloyd's of London, where the world takes risks – from the Hubble telescope to somebody's legs," she said.
This provides an immense peace of mind for brokers, who often see their clients denied coverage simply because of their size or lack of experience.
"We're the alternative to the big players out there who want a pound of flesh, which could be $25,000 or $50,000, before they'll even look at an account," she said.
This is particularly critical for small businesses and start-ups, as the insurance decision can mean life or death for these organizations.
"There's some accounts on the market, such as new companies starting up, that don't have the revenue flow to be paying that type of premium, given that sales are minimal," she said. "You need insurance to be able to be in business, but if you've never had insurance, nobody wants to insure you. Then how are you ever going to have a chance at getting insurance?"
They now have an option to proceed.
"If the broker is cognizant and willing to work with me and has a good client who wants to work with us, I'm open to the approach of trying to find a market that would be willing to consider this particular risk when they've been declined everywhere else," said Manuela.