Revealed: Top Tips to get the Best Quote from your MGA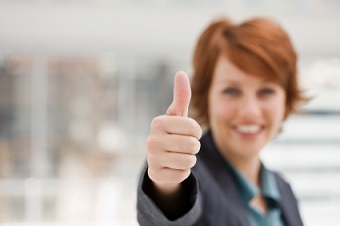 Commercial underwriting can be complicated, and as a result, countless Canadian businesses remain uninsured or underinsured for their specialty and hard-to-place risks – the areas they most often need coverage the most.
"Given the potential complexity of 'out-of-the-box' risks that require insurance, it's important that brokers and underwriters can work closely together for the benefit of the end client," says Nick Kidd, CEO of APRIL Canada.
"By working in unison and with complete transparency, brokers and underwriters can ensure that the client's needs are met, with well-rounded cover at an affordable price," continues Kidd.
To support brokers in writing this business, APRIL have developed a list of 'Top Tips' for brokers to follow in order to get a quote as quickly as possible with the coverage and price you want:
Complete the application: The most important part of the underwriting process is getting the right information up front. If all the information is received, the underwriter can work on the risk assessment and pricing right away, avoiding unnecessary delays.
Tell the underwriter the story: Many 'out of the box' risks have interesting histories and stories to tell. Being fully transparent about these risk characteristics and any mitigation activities will speed up the decision making process.
Give an indication on what you are looking for: If you are looking for certain coverage or pricing let the underwriter know up front. Underwriters should be able to tell you very quickly if they can compete or not based on the premium indication. Expectation setting is critical for a positive outcome.
Claims data is not always a bad thing: Even with a poor claims history, an underwriter will be far more willing to consider a risk if full loss data is available. It's also important to understand any risk mitigation activity so that the client can be considered on its own merits.
Timing is everything: We have all been there on Friday afternoon where your client needs a quote before the end of the day. This is not unachievable if the underwriter has all the information to hand, and it is within their appetite. If you have multiple insurance requests with a particular underwriter, help them to prioritize based on your knowledge of the end-clients.
Give feedback: The underwriter is ultimately looking to help you to win or retain your clients, so even if they fail to win an account they quoted on, letting them know the reason why helps for next time.
Get to know your underwriter: We all know that a broker's business is about relationships with its clients. Underwriting is exactly the same. Building trusted relationships with your underwriting partners will help to get a shared understanding of risk appetite and build business opportunities.
"It's not just about the money. It's about the relationship, and developing that loyalty of brokers placing their business with someone who will actually listen to them and help them out," said Manuela Ziemer, complex casualty underwriting manager at APRIL.