Director, Commercial Lines | Insurance Business Canada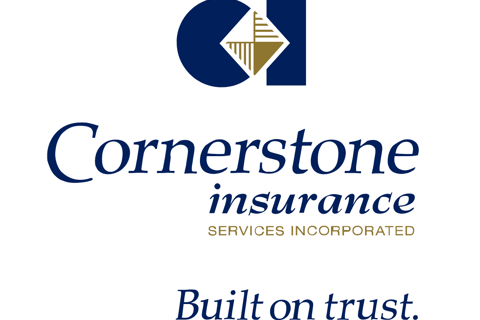 Closing Date: September 25th, 2020
Background Information
On behalf of our client, Cornerstone Insurance, we are searching for a professional and client focused Director of Commercial Lines to join their team. Cornerstone Insurance is "Built on Trust" and continuously strive for delivering the highest standard of client service excellence while treating every client with respect and professionalism.
Reporting to the Senior Executive Management Team, the Director of Commercial Lines will be responsible for leading and mentoring the Commercial Lines Team and must be able to live the core values of Trust, Respect, Unparalleled Client Service, Selling Proactively, and Teamwork. The culture is a true differentiator so we seek a candidate that will be an advocate of it within the Commercial Lines department and the organization as a whole. The successful candidate will be comfortable selling to senior level executives and business owners and can mentor others to do the same. This opportunity involves using a highly consultative sales approach and working closely with our Chief Sales Officer regarding stretch goal setting and monitoring team behaviors to surpass those goals. This role is an excellent opportunity to join a reputable and fast-growing organization where you can add direct value to the critical drivers of the business.
The Director of Commercial Lines can look forward to working within a business model that maintains clear goals, rewards effort, promotes ongoing training and provides opportunities for advancement for the right individuals. Cornerstone Insurance strives to be the best company to work for in all of Saskatchewan.
Key Accountabilities
As the Director of Commercial Lines, you will strongly advocate for the Commercial Lines team within management and provide strong leadership and mentorship to the division. You will also be looked upon for the following responsibilities:
Coordinating and providing oversight to the Commercial Lines Team;
Maintains professionalism in an efficient, fast paced, team environment and can handle duties with a deadline
Able to learn and use established in-house as well as outside consultant training systems to develop sales mastery for themselves and their team;
Prioritizes client retention, maintaining positive relationships with existing and potential clients;
Delivering continuous excellence in servicing the existing book;
Network with potential new clients & key players within the insurance industry;
Acting as the visible face of Cornerstone to the clients/prospects in the community & networking events;
Maintain direct communications and positive relationships with insurance company underwriters;
Demonstrate a desire for personal and professional development;
Quality control leader;
Work with the CEO a/o HR to recruit and hire the best and brightest Commercial Lines Account Executives and Account Managers
Stay abreast of Critical Indicator reports and results of all members of the team while overcoming barriers to success;
Able to fully participate internally at an executive level;
Strongly advocate for the Commercial Lines team within the management meetings ensuring the team has everything they need to perform at the highest possible level;
Onboarding and training of new staff
Run regular pipeline, on-time, and check-in meetings according to our established communication strategy.
Performing other related duties as assigned to deliver business results and distinctive client value;
Strategic and People Leadership
Establishes short- and long-term goals to achieve strategies, integrates plans into the division and the organization and ensures programs and policies are in alignment with organizational goals
Leads, directs and monitors change management strategies/plans to support and align to divisional and corporate strategies and to gain acceptance of divisional strategies by other business areas and partners.
Builds a culture of leadership and accountability to effectively deliver on strategic and corporate strategies, ensuring integration with employee performance development and career development plans.
Drives performance through team members and is committed to leadership development across the company, supporting employees and workforce readiness through involvement in the recruitment process, mentoring, training and developmental opportunities and builds technical expertise of team.
Knowledge, Skills and Qualificaitons
Minimum of five years' experience in Commercial Lines sales, underwriting, service and/or management
Must have CAIB 4 designation, CIP or an equivalent level of underwriting designation
Able to mentor their team on Critical Indicators, Marketing, Closing and Education;
Fully versed in peer to peer selling;
Exceptional communication skills, both verbal and written
Engaging and effective presentation skills
Believes in being accountable and in holding others accountable in a culture of positive intent;
Experience in Life and/or benefit insurance sectors would be an asset;
Be an advocate of change and perpetual improvement
Knowledge of the insurance industry and competitors' products in all applicable regions as well as applicable legislation
and regulations.
Understanding of organizational units and how they interact to achieve corporate objectives.
Ability to build effective internal working relationships and establish strategic external partnerships with clients,
business partners, vendors and other stakeholders.
Leadership skills to foster an environment which motivates and encourages employees to develop and perform in order
to achieve organizational objectives.
Communication skills to provide technical advice or guidance to internal/external clients where expertise is required to
negotiate with, influence and/or convince.
The ideal candidate will display an eagerness towards technology and emerging trends and will enjoy immersing themselves in the community and building long term relationships. They will be someone that is motivational and able to work with a full range of personalities and will enjoy networking and maintaining great relationships with fellow staff, clients and underwriters. Candidates inspired by the opportunities and challenges of leading a well-established progressive organization in a fast-paced rapidly evolving industry and who have the leadership ability to create the environment conducive to service excellence, flexibility and results achievement will want to explore this exciting opportunity.
We ask that individuals with an interest in further exploring this exciting opportunity contact:
Email: [email protected]
MNP HR Consulting, Executive Search
1021 West Hastings
Vancouver, BC
Or visit: https://www.mnp.ca/en/consulting-site/career-opportunities
We thank all interested applicants, however; only those selected to move forward will be contacted.