Executive Vice President, Chief Insurance Officer | Insurance Business Canada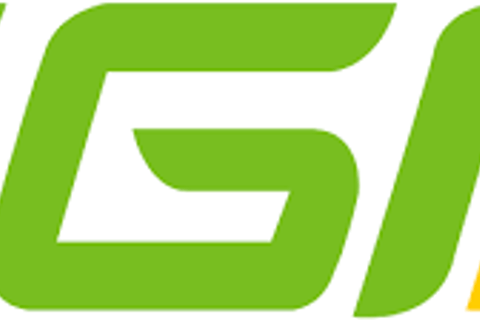 Executive Vice President, Chief Insurance Officer
SGI is looking for their next great leader, is that you?
Our client, Saskatchewan Government Insurance (SGI), has a newly created position that will bring their data analytics and insurance strategy to the next level for SGI CANADA. SGI is seeking a highly experienced, results-oriented and data driven Executive Vice President and Chief Insurance Officer (EVP). Positioned out of Regina, the incumbent will work closely with the Executive team and report to the President and Chief Executive Officer. This individual will be responsible for the strategic direction of SGI CANADA including underwriting, pricing and product as well as the strategic direction for claims in both SGI CANADA and the Saskatchewan Auto Fund. Using data as a resource to drive business decisions you will be a data savvy, strategic leader with a demonstrated history of being a strong insurance technical expert.
You will bring to this position significant executive experience in a multi-services organization and an advanced degree in business, mathematics, applied science or a related discipline complemented with an insurance or actuarial designation. You will have a demonstrated insurance history of analyzing and identifying market trends, product line responsibility, streamlining and enhancing efficiencies in systems and processes. This individual will be tasked with developing a strong leadership culture and implementing innovative but cost-effective approaches to the delivery of services. You will have a strong understanding and knowledge of the principles and practices of public and private insurance, pricing, claims and underwriting procedures for property and casualty insurance products. You will have excellent oral, written and presentation communication skills, political and financial acumen and the ability to articulate and communicate a vision while leading the timely and successful execution of strategies.
This role is a fit for individuals looking for their next challenge in a rapidly growing organization and who have the leadership and technical ability to support profitable growth. Those inspired by the opportunities and challenges of leading a multi-dimensional well-established organization and continue to build upon their success will want to explore this exciting opportunity.
Please submit your resume in confidence to AJ Beaudry at [email protected] by September 13th, 2019. A copy of the full position profile is available here.
About SGI
Saskatchewan Government Insurance (SGI) is a Crown corporation that is a subsidiary of Crown Investments Corporation of Saskatchewan (CIC), employing over 2,000 people with its corporate head office located in Regina, Saskatchewan. Our operations are split between the Saskatchewan Auto Fund, which administers Saskatchewan's auto insurance program, and SGI CANADA, a fully-competitive property and casualty insurer operating in five Canadian provinces. SGI CANADA's property and casualty product offerings include insurance for automobiles, homes, farms and commercial enterprises. SGI CANADA also offers a non-standard auto product in Ontario under the trade name Coachman Insurance Company. The Auto Fund also administers Saskatchewan's driver's license and vehicle registration program, as well as a number of driver and vehicle safety programs.
SGI CANADA works with a network of 190 independent brokers throughout Saskatchewan, as well as 218 brokers operating in Manitoba, Alberta, British Columbia and Ontario. The Auto Fund works with a network of nearly 400 private motor license issuers throughout Saskatchewan