How can brokers cope as climate change hits Canadians? | Insurance Business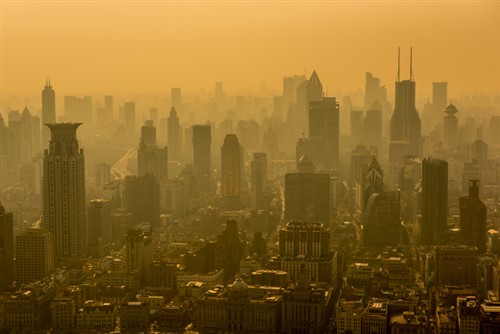 Coastal areas in Atlantic Canada are extremely vulnerable to the impacts of climate change. Rising sea levels, ever-intensifying storm surges and eroding coastlines are just some of the climate-related issues exacerbating flood risk in the eastern provinces.
Municipalities in Atlantic Canada have made concerted efforts to address climate change and the risks associated with it. For example, authorities in Nova Scotia recently completed a Municipal Climate Change Action Plan to help coastal communities adapt to and mitigate against climate-related risks. The adaptation responses outlined included structural investments, like building protective flood buffers, as well as non-structural measures, like changing building codes.
Insurance brokers also play a vital role in municipalities, communities and with informing individuals about risk transfer and mitigation. As Atlantic Canada becomes increasingly exposed to flooding, the onus on brokers to educate consumers and place appropriate policies will continue to grow.
"Water as a peril continues to be of grave concern for both insurers and clients. Following the Calgary Floods in 2013, insurance companies gradually responded to the increase in natural disasters from climate change through the introduction of overland water coverage," said Wayne Ezekiel, president at Nova Scotia-based independent insurance brokerage, AA Munro Insurance. "In 2016, the tremendous number of losses experienced with Hurricane Matthew in areas such as Sydney were from fresh water. Whereas this coincided with the relatively new overland water coverage by some companies, the understanding by brokers and clients of the products offered by the companies was shown to be paramount."
According to Gavin Manson, a coastal geoscientist with the Geological Survey of Canada, there are two key components to global sea level rise: melting glaciers and ice caps (caused by climate change), and the expansion of water as it warms. In conversation with The Chronicle Herald, Manson also noted a third component relevant to Atlantic Canada – the area is sinking in a phenomenon called 'the waterbed effect'.
At the peak of the last glaciation, about 21,000 years ago, there was a thick ice centre over the Hudson Bay region, which caused the depressed earth crust under that ice to sink. In comparison, the crust in Atlantic Canada remained more elevated because the ice cover was thinner, Manson explained.
"The material underneath the earth's crust is quite fluid. It's kind of like sitting on a waterbed. When you sit down, when you put your bum down, it sinks underneath you but it rises up around the edges," Manson said. "[Atlantic Canada] was on the edge and we were actually a high ground surface compared to where we were prior to glaciation."
Due to gradual deglaciation, the sub-crust material that was shifted towards the Atlantic coast is now slowly returning to the Hudson Bay area, which is causing Atlantic Canada to sink and therefore have greater vulnerability to flood exposures.
The costs associated with flooding in Canada are on an upward curve. According to the Insurance Bureau of Canada (IBC), property and casualty insurable losses jumped from an average of $405million per year between 1983 and 2008 to $1.8 billion between 2009 and 2017. IBC says flooding contributed to this increase more than any other factor.
Despite overland flooding being identified as one of the most pervasive and costly causes of damage to Canadian homes, the insurance coverage gap remains significant. In an effort to address the growing flood risk in coastal regions, Canadian insurers have started to offer overland flood coverage for policyholders - but this type of coverage is still new on the market.
For example, The Co-operators recently expanded its comprehensive water product into a number of new provinces and territories – including Atlantic Canada. The Co-operators president and CEO Rob Wesseling, commented: "As a co-operative, it's our priority to protect the financial security of Canadians. This is why we first introduced overland flood insurance in Canada. Now, with the inclusion of storm surge coverage, we're adding another layer of protection and providing peace of mind for those who need it most."
Homeowners are becoming more aware of the threat from climate change as waters rise and warm and heavy downpours lead to localized flooding, according to Ezekiel. He said: "Under many policies, coverage is now available as an endorsement along with the sewer backup endorsement, to protect clients from potential losses from fresh water bodies, such as rivers, overflowing banks, or a rapid and unusual accumulation from sources such as extreme rainfall. Mitigating devices such as backwater valves and generator backed sump pumps are also encouraged through discounts. In some instances, assistance can even be provided to help install these devices.
"Policy wordings continue to exclude the threat from saltwater sources. We have all watched media feeds in horror as Hurricane Michael's storm surge wiped homes off their foundations and inflicted catastrophic losses. Homeowners' policies in Atlantic Canada continue to exclude flooding from coastal waves, tides, tsunami and other salt water storm surge.
"As sea levels continue to rise and the frequency of major storms increasingly threaten our coastal areas, new products will be required, or clients will experience uninsurable losses. Threats from coastal flooding along our seas will be much more difficult to address and may require the intervention from government bodies to help with the infrastructure required to protect homeowners."