Answering brokers questions about e-signatures | Insurance Business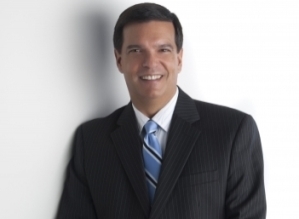 Brokers understand that e-signatures are gaining acceptance in Canada – but many still have questions about exactly what e-signatures are. Michael Laurie, vice president of product strategy and co-founder of Silanis Technology, answers those questions.
"The use of e-signatures by Canadian insurance brokers is growing in popularity, despite a sometimes murky understanding of how e-signature use is governed across Canada," says Laurie, whose e-signature solution e-SignLive is the most widely used e-signature solution in the world. "While there is a Federal law called the Uniform Electronic Commerce Act (UECA) that makes e-signature use legal across Canada, provinces can have different laws or guidelines around e-signature use in e-commerce specific to insurance."
It's this lack of a clear-cut answer that has created a 'wait and see' approach among brokers, says Laurie, in case e-signing insurance documents could result in document packages not being accepted by carriers or not meeting certain regulatory compliance standards.
"However, with most provinces having written legislation specific to e-signatures," says Laurie, "plus the recent release of the e-signatures advisory report from CSIO and the increasing presence of Canadian electronic signature providers, brokers can rest assured they case adopt e-signatures with peace of mind."
To help assure brokers of the validity and acceptance of e-signatures in Canada, Laurie answers some of the top questions brokers are asking:
Are e-signatures legal?
"Insurance Business recently interviewed the author of the CSIO e-signatures report, covering the legalities of the use of this technology," says Laurie. "The top takeaway is this: e-signatures are legal, though e-commerce legislation in some provinces does not apply to documents including wills, trusts, powers of attorney, land transfer or negotiable instruments. For guidance around provincial legislation as it relates to specific documents, it's important to review the report." (continued.)