Are smartphones the solution for UBI deployment? | Insurance Business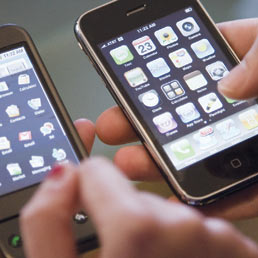 The Canadian UBI market is at a tipping point, as an increasing number of carriers begin to appreciate the benefits of offering a telematics insurance solution and consider how best to offer their product. In this third and final look at the deployment and challenges facing UBI, Siegfried Mortkowitz of TU Automotive looks at the options they must consider.
Colin Wright, principal at Corner Two Consulting, suggests that possibly as a consequence of the regulators' prudence on data, the half-dozen or so carriers who now offer UBI use the OBDII device (on-board diagnostic system) exclusively. While this solution pleases the regulators, because of the quality of data it gathers, it is not quite foolproof.
"OBDII doesn't tell you who's driving the car," he says.
He sees another value for the insurer in the smartphone besides cost savings: its use as a marketing tool. As an example, Wright cites the recently launched Test Drivewise app from Allstate Canada, which allows consumers to record their driving and have their driving behaviour rated on the basis of such data as speed, braking, and the time of day that they drive before they decide whether or not to purchase a policy.
Christopher Dell, senior director, Product Management & Development, at Intelligent Mechatronic Systems (IMS), the TSP that provided the UBI solution for the Co-operators, agrees.
"The smartphone's data collection capability is a cost-effective presentation unit," he says.
He says his company offers a UBI discount app with its DriveSync connected car platform that allows insurers to collect driver behavior data and show the driver his rating before he signs with the carrier.
This has another benefit, for both carrier and consumer, in that "it is a great mechanism for the consumer to experience (data gathering) and, if comfortable with it, to proceed," making it an easier sell. (continued.)