Aviva Canada launches first automatic FNOL service | Insurance Business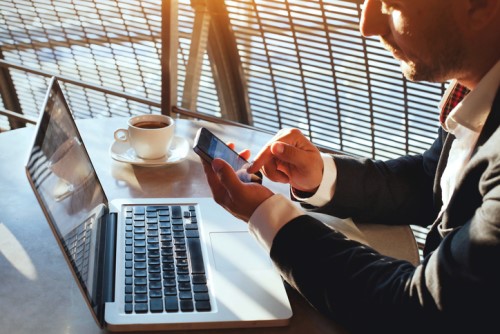 It just became a whole lot easier for some Canadians to create an auto insurance claim. Starting today, drivers insured with Aviva Canada will be able to report their collisions to the insurer via Canada's first automatic first notice of loss (FNOL) service, which will be available at all Collision Reporting Centre (CRC) locations.
As part of the service, made possible by a partnership between Aviva Canada and Accident Support Services International (ASSI), policyholders will also get SMS and email notifications for key information such as their claim number, the contact information of their assigned claims adjuster, and the status of their claim as it progresses.
"Ordinarily, it takes anywhere from 24 to 72 hours for a CRC incident report to make its way to Aviva and for an adjuster to be assigned," said Bryant Vernon, chief claims officer at Aviva Canada. "In this day and age, that's just too slow. We're now receiving new claims immediately and eliminating the need for customers to repeat information that they've already provided to the CRC."
According to Aviva Canada, approximately 70% of policyholders visit a CRC across Ontario and Alberta before contacting their insurance company. Furthermore, the insurer claims to receive about 16,000 collision claims every year from CRCs. Through this digital FNOL solution, the firm hopes to speed up the claims process.
Rick Yates, VP of insurance program at ASSI, commented: "Getting into an accident is already a stressful event, so we're very excited about this integration and how it improves and streamlines the process for all citizens reporting an accident. Drivers not only have to tell their story once, they will also be relieved when they receive the claim number and information before they leave the CRC.
"Through this partnership, we'll be able to assist customers in real-time with key decisions on how to handle their claim in a manner that's best for them. Our customers will leave the CRC with the peace of mind that we have their claim and are actively working to get them back on the road."
The automatic FNOL service has been designed to comply with standards set by the Centre for Study of Insurance Operations. Aviva hopes to extend the service to brokers through broker management systems in the future.