Aviva Canada on transformation of auto insurance policies | Insurance Business Canada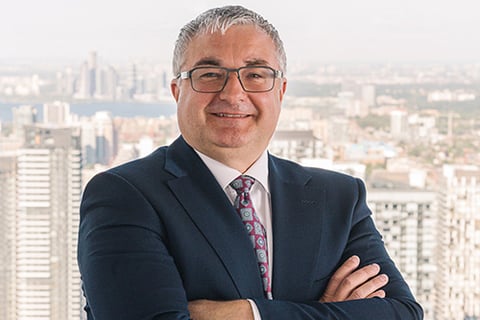 The commercial auto market in Canada is approaching Disruption Highway 101. Everything is changing. As automobiles, both personal and commercial, are fitted with increasingly sophisticated technologies, the way those automobiles are perfoming and how they're insured is transforming beyond recognition.
As vehicles edge closer towards their inevitable self-driving future, underwriters are starting to shift gears in terms of how they analyze and write auto risks. They're starting to look beyond traditional risk factors like driver experience, to new variables like the technology embedded in the vehicles. This begs the question of whether underwriters will consider a driver's past road experience agnostic in the future. If a technology-enabled vehicle performs in the manner in which the original equipment manufacturers (OEM) say it will, does the driver really matter?
"Down the road, once OEMs have confidence in the performance of their vehicles, they will likely start providing auto insurance at the point of sale – embedding insurance into the price of the vehicle. Many are talking about this already," said John Mattioli (pictured), executive director, Global Corporate and Specialty, Aviva Canada. "As a commercial lines underwriter at heart, I see that as a product liability exposure as opposed to an automobile exposure because, at that point, a vehicle is just a unit of transportation that will perform based on the technology that's embedded inside it. It's not about how one drives that vehicle."
Read next: Insurance stuck in the dinosaur age; regulators partly to blame
The auto insurance market in Canada is very heavily regulated province-by-province. While regulators are well aware of the technological advances driving change in the automobile industry, they're perhaps less up to scratch on how those changes will impact the insurance industry over time, according to Mattioli.
"Right now, insureds have to purchase an auto policy through a licensed broker. If you're purchasing through a direct-to-consumer writer, that underwriter at the other end of the line is going to be a licensed broker," he told Insurance Business. "An OEM is not a licensed broker. How can they embed insurance into their product when the regulators say they don't allow distribution of insurance in that fashion in our country?
"Then you have the whole ride-sharing economy. When Uber first came to Canada, what would happen is: someone would drive for Uber and only then would they realize they had a gap in their insurance coverage because, for that period of time, they were actually acting as a commercial driver and not as a personal driver. The original way of dealing with that gap was to sell them a commercial auto policy for the hours of the day they were driving as a commercial vehicle. It was very cumbersome for Uber keeping track of every driver and making sure they were insured. That's now changed."
Read more: How Uber and others are disrupting insurance
Aviva Canada has been at the forefront of change in providing coverage to ride-sharing companies in Canada. In 2017, the insurer became the official commercial auto insurance provider for Lyft. With the nod of the regulators, Aviva worked with Lyft to concoct a solution which classified the vehicles of Lyft drivers in Canada as a synthetic fleet, meaning they could be covered by one master commercial auto policy. This innovative model will likely be rolled out for other ride-sharing companies in the future.
"In addition to ride-sharing, there's this idea of vehicle dealerships selling, leasing or renting vehicles on a subscription basis," Mattioli added. "Right now, car rental companies are subject to a 30-day rental limit, meaning drivers cannot have continuous usage of rental vehicles. What happens on a subscription model, where a driver subscribes for a vehicle for 12-months? Is that driver going to be required to return the vehicle every 30-days, or leave it overnight with an auto dealership? Where would they place all of these vehicles at the end of the 30-days? There are issues in front of the regulators that they probably wouldn't have seen coming in the way that insurance is distributed today."
Beyond subscription-based car ownership will likely be much more car-sharing and car-pooling, facilitated by pay-as-you-go models and usage-based insurance (UBI), according to Mattioli. There does seem to be a bit of a generational shift in terms of car ownership and the ability of young people especially to be able to buy their own vehicles. That will drive more people towards these innovative auto models.
"At Aviva Canada, we believe we're on the forefront of the changing auto marketplace," Mattioli added. "This whole shift from personal auto coverage, to commercial auto coverage, to a product liability casualty coverage is something we're certainly staying on top of. We see a major shift coming over the next decade where we think that a lot of these automobile policies will become product liability casualty policies down the road. We want to be ready for that shift. As automobile is one of Aviva's largest product lines, we see a risk to our business if we don't make the shift as the marketplace makes that move from personal to commercial."