Bill 53: the death of Uber in Ontario? | Insurance Business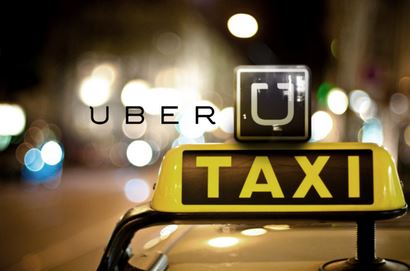 In an April 2015 poll conducted by Forum Research, 75% of Toronto-based Uber passengers who have partaken in the service do not support restricting or eliminating its ride sharing operations.
If the Ontario legislature has its way, however, these "bandit taxis" may soon become extinct.
A new bill being proposed will not only increase fines to a maximum of $30,000, but it also introduces other penalties for any motorists who have been caught driving passengers for compensation without a municipal permit.
"I know when I step into a licensed taxi cab, that there is taxi driver insurance," Jennifer French, New Democratic Party Member told the legislature during a debate. "However, if I'm stepping into an unregulated vehicle, I have no guarantees about that insurance."
If enacted, Bill 53 would amend the
Highway Traffic Act
to include a provision wherein officers who believe "on reasonable and probable grounds" that they have encountered a bandit taxi
driver committing the offense twice in a five-year period can suspend that individual's driver's license and impound the automobile for 30 days.
Bill 53 would also raise the minimum fine from $300 to $500, and the maximum from $20,000 to $30,000.
MPP John Fraser of Ottawa South proposed the bill, after recounting undercover sting operations that resulted in over 100 charges of "bandit taxi cabs." These included instances involving unlicensed or uninsured drivers, motorists consuming drugs and alcohol while driving, and misrepresenting fares to particularly defenseless passengers.
Besides Uber's unyielding consumer demand, critics prevail. The executive director of municipal licensing and standards, for example, recently released a report arguing that insufficient regulations could "perpetuate a multi-tier licensing system" wherein some operators hire drivers to work for them, and pocket the profits, but others require drivers to use their own vehicles, reports
Metro News
.
In addition, the executive director's report raises suspicions that an absence of new laws could "render city council's goal of achieving 100 per cent wheelchair accessibility unattainable."
In the meantime, Uber claims that it has a $5 million insurance policy that keeps its drivers and passengers safe, but has requested courts to seal documents for confidentiality, allegedly to remain competitive. A judge has ruled in favor of disclosure, but Uber has not yet revealed any details of its plan.
While the Financial Services Commission of Ontario issued a warning to potential Uber riders about these coverage gaps, it recently relayed to the
Toronto Star
that its efforts will end there.
"If a ride-share driver does not share insurance coverage information with the consumer, then the consumer should take that into consideration," spokesperson Malon Edwards told the newspaper.
"Consumers have the choice to decline a ride from a ride-share driver who does not share insurance coverage information."