Canadian car crashes on the up | Insurance Business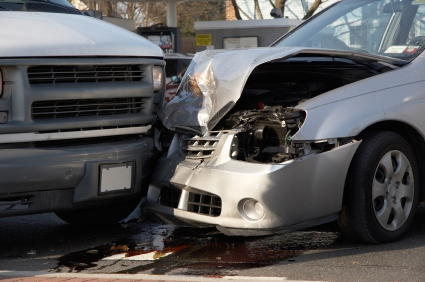 Now in its seventh year, the 2015 annual Allstate Canada Safe Driving Study has revealed that car collisions are on the rise all throughout the country.
The study compared Allstate's collisions claims data across 81 municipalities located in the provinces of Alberta, New Brunswick, Nova Scotia and Ontario.
According to the study, the towns of Ajax and Halifax were tied with the highest motor vehicle collision rates among the cities surveyed, both sharing a collision frequency rate of 7.12%.
The report also found that Ontario had an 8.4% increase in collision claims over the year since the previous study. Pickering also experienced a surge in collision frequency rates, increasing by 6.02% from last year to 6.47%.
"Our data is showing a trend toward rising collisions over the past two years," said Allstate Canada senior vice-president and chief risk officer Ryan Michel.
"While the study can only look at our data, we believe it's important to share the trends we are seeing, in an effort to shine a light on road safety and encourage Canadians to think about what it means to be a safe driver."
Three common types of collisions were identified in Allstate's data: automobiles getting rear-ended, accidents that occur while turning or passing through an intersection, and accidents involving parked cars.
December 23, according to Allstate's data compiled over the last decade, is the day a collision is most likely to occur. The same study also came to the conclusion that December 21 is the third most common day for collisions.
Allstate urged all drivers to follow a few pointers to avoid any collisions, which include:
Leaving enough space between your car and the one behind you to avoid being rear-ended
Check your mirrors, and take extra care when checking blind spots when changing lanes
Slow down when necessary
Share the road with your fellow motorists
Focus at the wheel; do not drink and drive