Classic truck and SUV boom prompting insurance boost in Canada | Insurance Business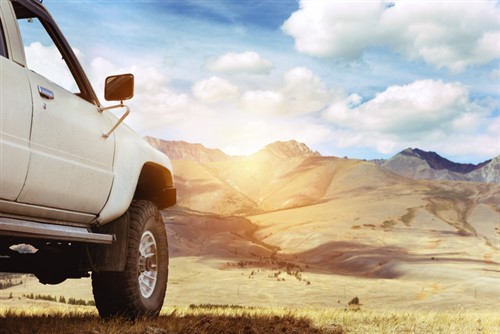 When most people think of classic cars they picture vintage Ferraris in racing red or a 1950s Cadillac. They dream about the niche, high-value end of the collector car market and overlook the very popular and much cheaper entry-level vehicles, like a Chevrolet C/K Series Pickup or a Dodge Power Wagon.
Hagerty's latest Vehicle Rating has recorded a huge upswing in demand for classic trucks and SUVs across North America. Two-thirds of the vehicles in the newest Top 25 ranking are trucks or SUVs, and nearly 90% of them are valued at $16,000 or less.
What's driving this demand for classic trucks and SUVs? The answer is, Millennials.
Search and compare insurance product listings for Classic Cars from specialty market providers here
"Trucks and SUVs are embedded into North American culture and affinity to them is built-in from an early age," said Jonathan Klinger, vice president of public relations, Hagerty. "Consider areas like Alberta, where there's a very truck-central culture. There are young people who grew up using these trucks for utility purposes on the ranch or the oil field, and now have an affinity for them from a collector standpoint.
"The great thing about classic trucks and SUVs is that they're very easy to maintain. The parts are available and affordable, and servicing them is quite straight forward. They're for someone who wants to experience working on a mechanical project for the first time. Classic trucks speak to a large audience and they're a wonderful entry-level vehicle for collectors."
Collector car insurance will cover a classic truck or SUV as long as it's a passion or pleasure-use vehicle. Recognising potential utility is one of the biggest challenges Hagerty faces when insuring classic trucks. People have less propensity to use an old Cadillac when bringing home supplies from the lumberyard than they would an old pick-up, commented James LaClair, vice president of Hagerty Canada.
"A classic truck could certainly be covered by a standard auto policy if it's in every day use and is subjected to the same level of risk and depreciation as a daily-use vehicle," LaClair told Insurance Business. "But we're finding that a lot of these trucks and SUVs are being set aside for pleasure-use or collector-use and that's where a Hagerty collector car policy comes into its own.
"We recognise the value of the vehicle, acknowledge that it's holding its value and guarantee an exact pay-out to the collector in the event of total loss. We recognise the collectability of the vehicle and that there's more careful usage of it than a daily-use vehicle. In some situations, we're able to do that at a lower rate than a standard auto policy."
Brokers can play an important role in the value chain of classic car insurance. Any broker that places business with Hagerty can access a valuation tool via the Hagerty website that can help clients understand the value of their SUVs, trucks or any other classic vehicle.
"One of the latest products we've released from an insurance standpoint is our Cherished Salvage coverage, which guarantees customers the salvage of their classic vehicle and a full pay-out in the event of a total loss," said LaClair. "Some collectors have such an affinity to their vehicle that, even if it's a total loss, they will still either use salvaged parts in their next project or do a full resurrection of that vehicle because it had so much sentimental value.
"Brokers who use Hagerty and offer our Cherished Salvage coverage will give clients additional peace of mind about the thing they love the most. Great customer experience often leads to brokers earning the rest of a client's business and building long and meaningful relationships with clients."
Related stories:
Demand for classic car insurance surging in Canada
Hagerty to offer specialized insurance for upcoming Dodge car