Drunk driving charges triple in Saskatchewan | Insurance Business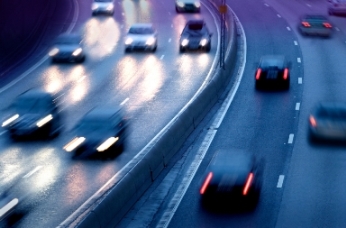 According to the latest data from SGI (Saskatchewan Government Insurance), drivers throughout the province were hit with more than 300 drunk driving-related charges in July 2016, which is triple the numbers racked up in July 2015.
According to SGI, there's no obvious explanation for the sharp increase in drunk driving-related charges.
In July 2015, Saskatchewan drivers racked up 100 impaired driving-related charges, a tally that does not include driving offences in Saskatoon. The equivalent tally in July 2016 was 315 charges, and with Saskatoon charges added, the number jumps to 338. Additionally, 318 tickets were issued for distracted driving (185 for cellphone use) and 447 tickets were issued for not using a seatbelt or the appropriate car seat/booster seat.
Saskatchewan law enforcement issued 113 tickets in work zones and 5,338 other speeding/aggressive driving-related tickets in July 2016.
The exact breakdown for tickets issued in work zones is as follows:
• 101 tickets for exceeding 60km/h while passing highway workmen or occupied highway equipment within a work zone
• 6 tickets for speeding in construction zones where a flag person is present
• 1 ticket for exceeding 60km/h while passing highway equipment with warning lights
• 2 tickets for exceeding 60km/h when passing occupied highway equipment
• 3 tickets for failing to obey the direction of a flag person or peace officer
Other tickets related to speeding and aggressive driving include:
• 414 tickets for exceeding the posted speed limit by 35 km/h
• 60 tickets for exceeding the posted speed limit by 50 km/h
• 6 tickets for driving at least twice the posted speed limit
• 261 tickets for exceeding 60 km/h when passing emergency vehicles and tow trucks with activated lights
With such a marked increase in the number of driving offences in Saskatchewan, the number of drivers who will be hit with premium hikes is bound to rise—if they are still allowed to drive, that is.
Related stories:
Minister responsible for auto insurance charged with impaired driving