Economical enters partnership with Uber in Canada | Insurance Business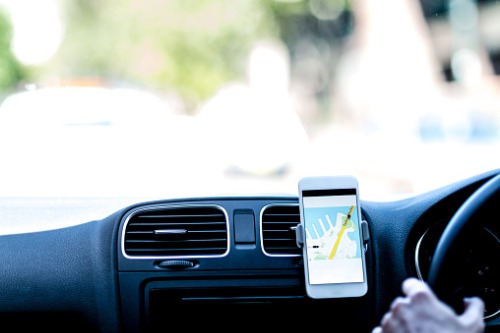 Economical Insurance has entered into a new and significant relationship with Uber in Canada. As of September 01, the Canadian property and casualty (P&C) insurer will provide insurance coverage for every Uber Rides and Uber Eats trip in Alberta, Ontario, Quebec and Nova Scotia – the four provinces where Uber is currently licensed.
The new partnership with Uber is part of Economical's wider strategy to diversify its book of business and compliment its regular P&C lines business with new specialty lines propositions, explained Fabian Richenberger, EVP, commercial insurance, Economical Insurance. It is just one of the innovative solutions for customers and brokers that Economical has developed as it continues on its journey of becoming the first Canadian mutual insurer to transition to public ownership.
Economical president and CEO, Rowan Saunders, commented on the partnership: "At Economical, we believe in finding innovative solutions to changing customer expectations, which is exactly what Uber has done for transportation globally. Our initiative with Uber continues our focus on digital transformation. It's another example of how we're blending our insurance industry expertise with technology to support a better customer experience. We're proud that Uber has chosen Economical as their rideshare insurer in Canada going forward."
Read next: Economical Insurance calls for policyholders to check eligibility during demutualization process
Commercial lines leader Richenberger described the deal as "a true meeting of the minds". He said Economical met Uber's core criteria that they were looking for a partner in multiple ways.
"First, it was clear that Uber wanted to partner with a company that had market-leading digital capabilities," he told Insurance Business. "That's important to them because they see themselves as a digital innovator; that's clear from their business model. If you look at what Economical has achieved with Sonnet, Vyne, and now what we're doing in the small business insurance space, they recognized us as a market-leading digital insurance company."
The launch of Sonnet in 2016 was a major transformational investment for Economical. It became Canada's first coast-to-coast fully online home and auto insurance experience, and it diversified the firm's distribution from being solely broker-intermediated to being multi-channel. More recently, Economical launched Vyne – a re-engineered broker offering with sophisticated pricing, updated products, and a policy administration and billing solution, designed to streamline contact between Economical, the broker, and the end customer. These investments, noticed by Uber, play into the "digital transformation" spearheaded by CEO Saunders.
"The second criteria Uber had was that they wanted to partner with an insurance company that they could trust and they could build a long-term partnership with," Richenberger added. "Through the interactions they had with our board, our CEO Rowan Saunders, and the rest of the team at Economical – we all really clicked. Again, it was a meeting of minds in terms of what this partnership should be about and how we can ensure long-term success.
Read more: Supporting Canadian SMEs through COVID's economic coma
"And finally, they wanted to be sure we would be able to provide a superior claims experience to drivers who use Uber. Once we started showcasing our services and our approach to claims handling, they were comfortable with our ability to take care of them. Through this partnership, we are providing a digital interface for drivers who use Uber so that, if and when they have a claim, they can use their mobile phone app to file their claims using digital capabilities. They don't need to pick up the phone or use an old-fashioned fax machine; everything is transacted digitally."
This new partnership, which was facilitated by insurance broker Aon, has come at a challenging time for all industries – smack bang in the middle of a global pandemic. Richenberger credited his "vibrant, skilled and ambitious team" for securing the partnership at such a tricky time for commercial lines business. He said: "We at Economical are very proud of our team who were able to pull this deal together and interact so seamlessly with Uber."