Edmonton branded as hot spot of vehicle theft | Insurance Business Canada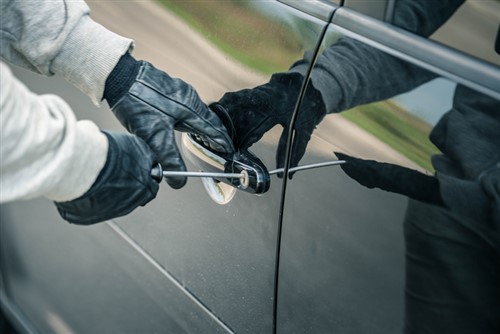 Authorities of the city of Edmonton have revealed that the city sees a "staggering" number of vehicle theft incidents – enough that it's a daily problem for the region.
Edmonton Police Service Det. Dwayne Karpo revealed during the recent Central Canadian Auto-Theft Association seminar that on average, the city sees between 12 and 15 vehicles stolen each day.
Karpo added that at least half of those vehicles are stolen with the keys still in them. He also noted that about 70% of all cars stolen in Edmonton are tied to organized crime.
"These vehicles are being stolen with a purpose … and it's big money," he said. "Unfortunately, Edmonton is the hot spot for the province."
According to the Insurance Bureau of Canada, Alberta has the highest rate of auto theft in Canada in 2017, with 536 cases per 100,000 people.
Each year, Edmonton sees 1,500 unrecovered stolen vehicles – many of which are given new vehicle identification numbers to be sold domestically or shipped to countries like China, Africa and Lebanon, Karpo explained.
David Christoffel, Insurance Bureau of Canada's director of investigative services for Western and Pacific region, told Edmonton Journal that car theft costs Canadians millions of dollars each year in premiums and insurance rates.
"We all pay for it," Christoffel remarked.
He advised that drivers should lock their cars and take their keys with them.
Related stories:
Calgary man charged in connection with auto insurance fraud scheme
Calgary may have the highest vehicle theft rate in Canada - reports