Food delivery drivers cautioned that personal insurance may not cover them | Insurance Business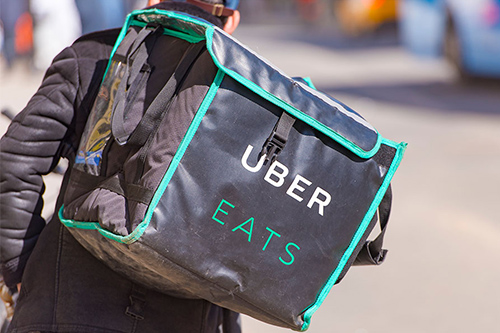 With the pandemic leading to more business for food delivery app drivers, they are being warned that their personal auto insurance may not cover them.
One driver, Gary Cormier, learned this the hard way. A driver for both DoorDash and Uber Eats, Cormier informed his insurance broker about his new gig. However, the broker explained to him that his existing policy with Intact Insurance would not cover him.
"If I was just driving on personal insurance … my claim could be declined," Cormier told CBC News, who added that since asking several other brokers the same question and being told the same thing, he has stopped making deliveries for the time being.
Cormier added that his first broker later offered him a quote for a commercial driving insurance policy, which costs about $10,200 annually – something he says is "not feasible."
Insurance Brokers' Association of Ontario president Joseph Carnevale said that many drivers like Cormier are delivering food without knowing that their personal auto insurance policy does not cover them while they are at work. He encouraged drivers to inform their insurance brokers about their delivery jobs.
But the broker association president also noted that current commercial auto insurance policies might be a poor fit for on-demand food delivery drivers.
"The problem we face is that someone who's just trying to make a few dollars on the side then has to [pay] a substantial amount of money for a proper and legal commercial insurance auto policy," explained Carnevale.
"And so there's a scenario out there right now that probably ... the vast, vast majority of people don't have the proper policies in place and that puts them at risk."
CBC News reached out to three food delivery services – DoorDash, Skip the Dishes, and Uber Eats – about the kind of insurance their drivers need to carry.
DoorDash said that it provides excess auto insurance, but the policy only applies to damage drivers might cause to third parties, and only to accidents that occur when a driver is in possession of goods to be delivered.
A Skip the Dishes representative said that its drivers are independent contractors, and thus are responsible for their own insurances, permits, licenses, and other necessary requirements needed to operate in their jurisdictions.
Uber confirmed with CBC News that it maintains commercial auto insurance through Intact Insurance for both its rideshare drivers and Uber Eats. Drivers are covered up to $2 million in third party liability coverage. A spokesperson added that Cormier's broker was likely misinformed, since Cormier would have qualified for the coverage.
Intact has reached out to Insurance Business Canada and explained that it insures both Uber Ridesharing and Uber Eats in Ontario, Alberta and Quebec. However, Uber does not operate ridesharing in Nova Scotia, so the policy in this province only insures UberEats. A company representative additionally explained that when Uber drivers are using their vehicle for personal use, their personal auto insurance policy (whether it is from Intact Insurance, Novex, Jevco, or belairdirect) will protect them at no additional cost.
The representative also said that Intact is offering flexible options to those who are using their cars and homes during the crisis for different purposes like making deliveries or running a business from home.
CBC News reported that Cormier is now awaiting a commercial auto insurance quote from the Facility Association, which offers insurance to drivers who have been turned down by other insurers due to their high risk.