GM to enter self-driving car market | Insurance Business Canada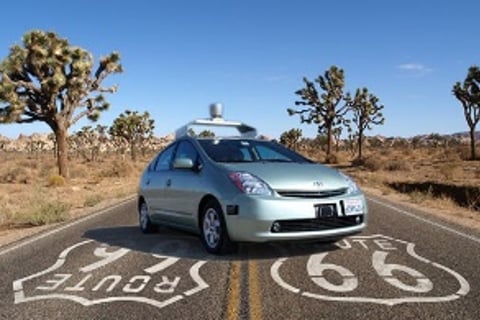 General Motors is claiming a stake in the self-driving cars movement. The Oshawa-based auto manufacturer has announced plans to expand research into self-driving vehicles, as well as the opening of a new Markham-based software centre in late 2016.
"We selected Canada for this expansion because of its clear capacity for innovation, proven talent and strong ecosystem of great universities, startups and innovative suppliers," GM Executive Vice President Mark Reuss said in a statement.
The new engineering positions will focus on autonomous-vehicle software and controls development, safety technology, infotainment and connected vehicle technology, GM said.
It's a watershed movement for autonomous vehicle development in Canada. Semi-autonomous vehicles are anticipated to be widely available by 2025, with fully autonomous vehicles to follow, say experts. The emergence of the technology will drastically – and rapidly – transform the auto insurance industry, said Paul Kovacs, president and CEO of Property and Casualty Insurance Compensation Corporation to an audience at the CIP Society Automated Vehicles Research Forum in May.
He said insurers have a window of five years to adapt their policies and claims processes to account for the new reality posed by the vehicles.
"All the evidence with conventional cars and the foundation of our business for decades has been one of the drivers or some combination of the drivers, that's what's in a collision," he stated.
"With these vehicles, at least part of the time, there's going to be a time when it will be the vehicle's fault. And to figure that out as an industry is not what we've been doing. What are we looking for? How do we tell? Who do we go after?"
It remains to be seen whether GM will assume liability for accidents involving their self-driving cars, as Volvo announced they would in April.
RELATED LINKS:
Insurers have five years to adapt to self-driving cars
Self-driving car experts question manufacturer liability promise