Happy brokers and customers? It's in the hands of the carriers | Insurance Business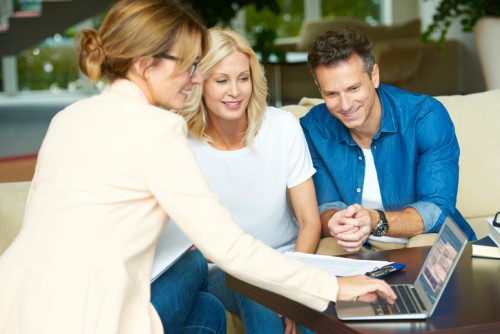 A satisfied customer makes a satisfied broker. Ultimately, if insurance carriers want to maintain good working relationships with the intermediary channel, they must come up with products that satisfy the end-consumer. That rings true in all insurance lines.
There's a lot of talk around brokers feeling the brunt of changing consumer preferences – but carriers are also under significant pressure, according to Tom Super, director of the Property and Casualty Insurance Practice at J.D. Power. One evolving market in which the insurance industry is being forced to adapt quickly is the auto space.
As autonomous vehicle technology becomes more readily available and consumers get used to purchasing vehicles with connected capabilities, insurers and brokers need to offer products to meet new demands.
"From an independent agent or insurance broker perspective, when a customer approaches them asking for auto insurance on a vehicle with certain autonomous safety features – like lane departure technology or automatic braking – they will seek carriers who are offering discounts and incentives based around those enhanced features," Super told Insurance Business.
"The key driver of broker satisfaction is satisfying the end-consumer," he added. "To do that, they have to offer high levels of servicing and find insurance products that meet customer needs. They also have to find carriers that are committed to their market, especially in the more specialized areas of commercial lines."
However, the inaugural J.D. Power 2018 US Independent Insurance Agent Satisfaction Study released in January, suggested levels of satisfaction among independent agents and brokers are not as high as they could be – and this is partly due to the carriers.
The study found agents' overall satisfaction with insurers is just 696 (on a 1,000-point scale) for personal lines and 686 for commercial lines, which are among the lowest scores for business-to-business relationships in J.D. Power satisfaction studies.
"This low satisfaction means independent agents and brokers are having to maintain a high level of carrier relationships (on average, eight carrier relationships for personal lines and 11 relationships for commercial lines) in order to find the products and services that best meet the needs of consumers," Super commented. "They're not necessarily finding that any particular carriers are servicing and meeting all of their needs, and so they're forced to build multiple relationships."
In the autonomous vehicle space, carriers can up satisfaction levels by offering consumer discounts related to the evolution of autonomous vehicle technology, according to Super. They can partner with autonomous vehicle technology providers in order to offer product features that will satisfy consumers, and therefore brokers, as the industry moves towards full autonomy.
Related stories:
Call for insurers to "directly control" self-driving cars
Insurance opportunities in the race to autonomous vehicle tech