IBC aids major vehicle theft investigation | Insurance Business Canada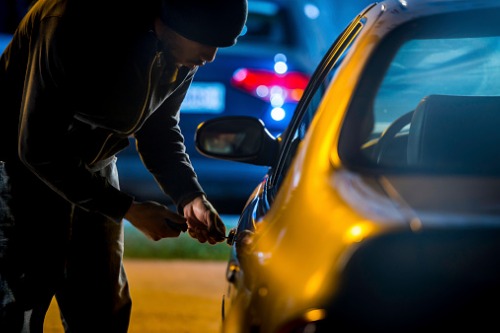 The Insurance Bureau of Canada (IBC) has been assisting the Ottawa Police with investigations into auto theft in the region. The inquiries have led to recoveries of the stolen vehicles, as well as charges for the suspected individuals involved.
Between May 2018 and August 2018, there have been approximately 50 motor vehicle thefts in Ottawa. The estimated total value of these thefts is $2.5 million.
Since the thefts began, about $650,000 worth of vehicles has been recovered by Ottawa Police and other Quebec police agencies. Some of the recovered automobiles were found at or around the Port of Montreal, destined to be illegally exported.
On February 12, 2019, the Ottawa Police charged two men suspected to be involved in the auto theft ring.
Mathieu Authier, 26, was charged with 105 offenses in connection to 19 of the vehicle thefts, and Eric Robert-Ferreira, 25, with 35 offenses in connection to 16 of the thefts.
Another investigation was launched in April 17, 2019 code-named "Project Ravin," spearheaded by criminal investigators from Ottawa Police Central & East Division and joined by frontline patrol, crime analysts, as well as the intelligence unit.
That investigation led to ten offenses charged against Jean Belleus, 58, of Ottawa on May 11, 2019. His offenses include two counts of possession of stolen property, two counts of utter forged documents, two counts of laundering proceeds of crime over $5,000, one count of possessing a breaking and entering tool, two counts of removing vehicle identification numbers, and one count of obtaining by false pretense over $5,000.
A news release from Ottawa Police said that Belleus will appear in court on May 14, 2019.
Throughout this, the IBC has worked with police in the investigations as a consultant. The insurance body helped examine and identify the recovered cars, and even provided replacement VINs for the recovered vehicles, as required.
IBC has also been in contact with the insurers who were at loss for the stolen automobiles.