Insurers flag down Uber drivers over personal policies | Insurance Business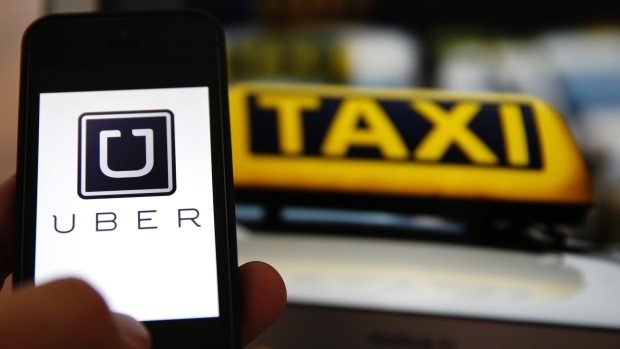 by Rebecca Root
Canada's insurers are chasing down Uber drivers operating without the right insurance policy, as the car service comes under continued attack over its legality.
Aviva Canada
, one of the country's largest insurers, has begun to investigate drivers who have failed to purchase a commercial policy for their vehicle rather than a personal one, according to an internal memo leaked to
Torstar News Service.
UberX drivers use their own personal vehicles to provide what is in fact a commercial service.
"Driving for Uber is still considered commercial use and is unacceptable for personal vehicles," says the internal Aviva Canada circular.
"It is therefore important that we continue to encourage our policyholders and applicants to be forthcoming and honest about the use of their vehicles. Without proper insurance, they are putting both themselves and others at risk."
Aviva's anti-fraud team was provided with information on four Uber drivers in Ottawa that were not covered by the correct policy.
Two of the four drivers have since had their policies voided while one received a revised policy and the other driver's policy lapsed when it came to renewal.
Uber drivers must have a commercial policy regardless of insurer when it comes to auto insurance or they could find their policy revoked for both commercial and personal use.
A spokeswoman for Allstate told Insurance Business Canada that, in the company's view, Canadians participating in ride sharing programs like Uber are "unlikely to have the right insurance because this is a grey area in terms of regulations.
Insurance is a highly regulated industry in Canada. At this time, insurers are unable to bring an Uber product to market without additional regulatory clarity from various levels of government," Allstate said.
A spokesman for State Farm said that UberX drivers using their personal vehicles to carry passengers for hire presents a different coverage situation than when someone is using their vehicle for personal or family use.
"To ensure proper coverage as per the terms and conditions of an insurance policy in Ontario an UberX driver would require a commercial insurance policy to cover themselves, passengers, cyclists, pedestrians and other motorists. A commercial policy is necessary as you are using a personal vehicle to secure supplementary income for business use," State Farm said.
"UberX drivers and users should also educate themselves about the terms and conditions of Uber's own insurance policy whether they wish to drive for the service or utilize it. Fundamentally the decision to drive for Uber or use their service is up to the individual," the company said.
The Toronto Taxi Alliance applauded Aviva's crack down.
"While Toronto taxi and limo drivers are very clear on the fact that they must carry an OPCF 6A Endorsement on their insurance policy in order to carrying paying passengers, Uber and the media have repeatedly made statements that led UberX drivers to believe this endorsement and extra expense is not necessary. It IS necessary, as several UberX drivers who have had their policies cancelled by their insurer are learning the hard way" said Sam Moini, a spokesperson for the TTA.