Medical files 'routinely altered' to suit insurers, claims FAIR | Insurance Business - Page 2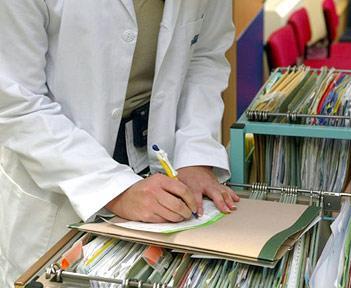 "Claimants have long known about the shady and unacceptable deceptive nature of claims handling in Ontario," she said. "It's time that our legislators and law-makers acknowledge Ontario's insurance company fraud, whether it be an adjuster, an assessor, assessment centers, treatment facility or the insurer themselves whose policies support or encourage swindling legitimate claimants out of the coverage they paid for."
She goes on to ask politicians to step up and make good on their promises to fight fraud in the insurance system – all fraud.
"Is this what the fight on fraud is all about – just a one-sided attack on claimants?" asks DesRoches. "When a (FSCO senior arbitrator) lays it out there that 'State Farm accepted the opinions of its medical advisors to support its routine denials of benefits' isn't it time to acknowledge that the word 'routine' means insurer fraud is happening on a daily basis and harming legitimately injured MVA victims?"
DesRoches' State Farm example comes from the findings of a trier-of-fact: Jazey and State Farm
(Jazey and State Farm [+] Arbitration, 2014-12-09, Reg 403/96. Final Decision FSCO 4330)
To read the entire FSCO report, see
SIDEBAR: 'Jazey and State Farm'
For DesRoches, it is a simple matter of creating laws that protect the consumer from unacceptable business practices that cause harm.
"Accident victims deserve better and we depend on our courts for justice when insurers behave badly," she said. "Ontario's consumers expect our legislators to act in the best interests of the people of Ontario and we look to you to enact legislation that protects consumers from fraud."
According to Aisha Silim at FSCO, the Jazey/State Farm has been appealed.