Newcomer Esurance keeping Ontario auto insurers on their toes | Insurance Business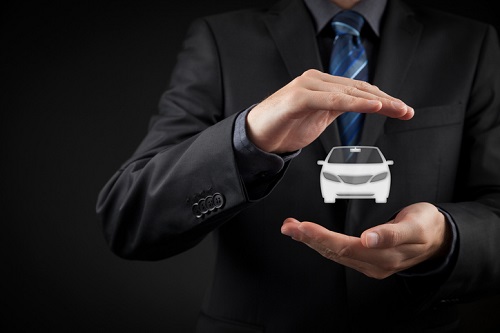 Auto insurance in Ontario is on the brink of change. The provincial government announced last year that it would allow electronic proof of insurance, and asked Ontario's auto insurance industry to consider providing discounts to customers who choose to manage their accounts digitally.
The province's paperless initiative is yet to come into action, but the authorities are getting ever-closer to figuring out how the system will work. Ontario can look to the
front-running province, Nova Scotia
, which became the first province to permit electronic proof of auto insurance (EPAI), or eSlips, in official regulation earlier this month.
Online auto insurance specialist Esurance entered the Ontario auto insurance market shortly after the province indicated it was heading paperless. The company applauded the provincial government's call to provide discounts, and has elected to provide clients in Ontario with an upfront 10% auto insurance discount, effective from January this year.
"We've been talking about the concept of managing insurance online since we entered the Canadian market in 2015. We live in the 21st century, where people want to access documents at any moment, which often means at the click of a button," said Saskia Matheson, general manager, Esurance Canada.
"At Esurance, we start all of our insurance transactions in electronic format. We're an online company and we want to present savings back to our customers. Therefore, we've always made a slight price difference at Esurance between paper forms and electronic. Those who want paper documents have to pay a small additional fee of C$25."
In the
Ontario auto market
, the insurer is offering a 10% upfront rate discount even before the paperless regulation is initiated. Matheson said Esurance – which is a sister company to US insurance giant Allstate - has an advantage over incumbent players in the province in that the company was "born online" and is not weighed-down by legacy infrastructure or policy systems set for a paper world.
Consumer demands are also becoming increasingly digitized.
Canadians have moved online
for their shopping, travel booking and banking – and insurance is not far behind. Consumers are doing more research online and are approaching insurers and brokers with an idea about what coverage they need and want.
"Our whole company approach is consumer-centric. We create options for the consumer and they decide which way they want to go," she added. "My view is, Esurance is not a competitor with the broker. We're there for the consumer who is self-directed. We would like to quite happily coexist with our broker compatriots, who are serving a different part of the market."
Related stories:
CSIO applauds regulator's approval of electronic auto insurance proof
Ontario brokers support government's push for digital proofs of insurance