Ontario approves Intact's coverage for ride-hailing drivers | Insurance Business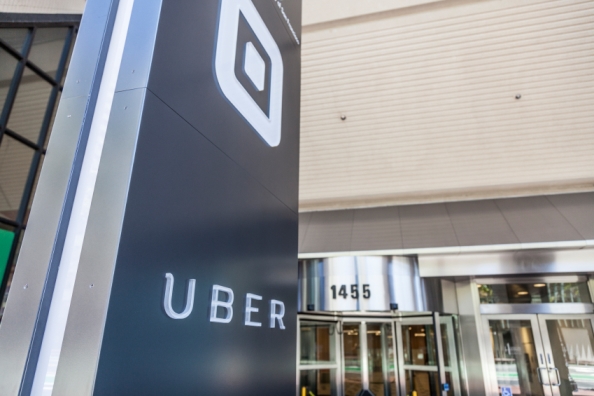 Ontario is the latest province to clear insurance coverage for ride-hailing drivers operating in the region.
The provincial government has approved a regulatory change under the Insurance Act to enable insurers to create commercial fleet insurance policies for transportation network companies (TNC).
Learn more about Uber drivers' insurance here.
The province's insurance regulator announced Thursday that it has approved a policy from
Intact
Financial. The Canadian Press reported that Intact began offering the coverage for Uber drivers in Alberta last week; and that both the TNC and Alberta are working with Quebec to implement a similar insurance policy.
"This new ridesharing insurance approved by [the Financial Services Commission of Ontario] should serve as a practical solution designed for ridesharing," said Uber Canada general manager Ian Black in a statement. "Both [Intact] and Uber remain engaged with regulators across Canada to bring new ridesharing insurance policies that offer a smart, seamless and simple solution for driver-partners."
According to the Financial Services Commission of Ontario, the approved "blanket fleet coverage" tackles a "critical insurance gap" for the TNC industry.
"Going forward, I want to emphasize that the sharing economy in general, and the automobile insurance implications in particular, will continue to evolve and will require innovative solutions and responses by all stakeholders, including FSCO, that respond to technological advances," commented Financial Services Commission of Ontario CEO Brian Mills.
Want the latest insurance industry news first? Sign up for our completely free newsletter service now.
"At the same time, I want to emphasize that approved solutions may also need to evolve and adapt as circumstances and legal requirements change. Therefore, any policy form or endorsement that I approve is also subject to ongoing review," he added.
Intact's new ridesharing policy covers all Uber drivers, passengers, and vehicle owners when the TNC's app is in use. Once the app is closed, the vehicle owner's personal auto insurance policy comes into effect. The coverage includes statutory accident benefits, uninsured motorist coverage and third-party liability of up to $1 million while the app is in use while no ride has been accepted. After a ride has been accepted, the limits extend to $2 million.
For a ridesharing car to receive collision and comprehensive coverage, its owner must have the appropriate personal policy.
Related stories:
What Vancouver can learn from its neighbors on handling Uber, ride-hailing insurance
Uber arrival in B.C. could mean "reduction in insurance standards"