Revealed - mammoth claims total of August hailstorm | Insurance Business Canada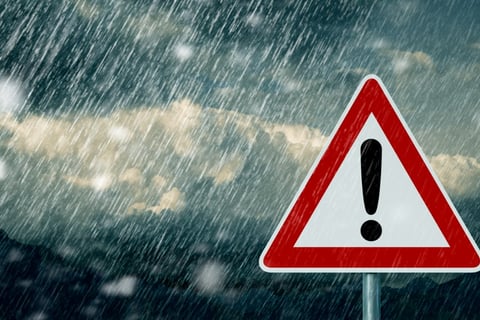 The hailstorm which struck Regina, SK and the surrounding areas last year led to approximately $105 million in insured damages, according to data from Saskatchewan Government Insurance (SGI).
SGI also reported that the hailstorm, which struck on August 31, 2021, resulted in 12,264 auto claims – 9,400 of which were centred in Regina. It also caused 2,618 property claims, 2,257 of which were in Regina.
SGI spokesperson Tyler McMurchy told Global News that from an insurance claims perspective, the hailstorm was one of the biggest events in history, and the biggest in terms of the cost of claims for SGI.
"It was a very significant storm," commented McMurchy.
Immediately after the hailstorm, SGI issued a statement saying that it was anticipating a "significant" number of claims arising from the weather event. The hailstorm brought wind gusts that reached speeds as fast as 93 km/h and hail as large as 4.5cm.
Read more: SGI anticipates significant claims from recent hailstorm event
McMurchy noted that it was not just the intensity of the storm that caused the sizable number of claims, but also where it hit – northwest Regina, a large urban centre where many homes are concentrated and with a lot of vehicles. Had a less populated area been hit, McMurchy said that it would not have affected as many vehicles and homes.
The SGI spokesperson also offered a reminder that the numbers being reported are SGI's own, so other insurers would likely be experiencing significant claims numbers of their own. McMurchy also cautioned that repairs to both vehicles and homes damaged by hail continue to this day, and that it will be a long process.
"Auto body repair shops were very busy and I think probably continue to be and some of that is also being exacerbated by supply chain issues as well. So it may be harder for them to get parts," he told Global News. "And I think people who are going to need some work on their house may want to make sure that they get in touch with the contractor. I think those arrangements sooner rather than later."