Self-driving cars could mean more sex in the driver's seat | Insurance Business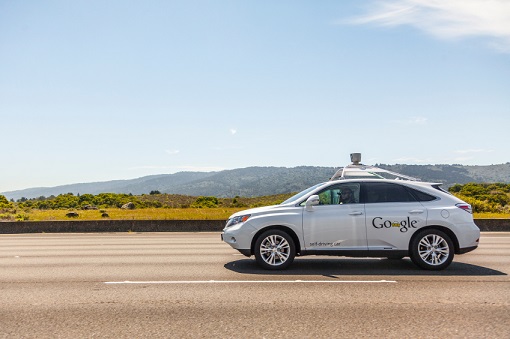 Drive-in movie theatres are typically the scene of any x-rated action behind the wheel – but the emergence of self-driving cars could mean hanky-panky may soon be taking to the open road.
Federal officials working on a regulatory framework for autonomous vehicles in Canada expressed concern to Transport Minister Marc Garneau this week that self-driving vehicles could lead to increased distracted driving in Canada – especially of the non-PG-13 variety.
Recent videos of drivers brushing their teeth and reading the newspaper while driving Tesla's semi-autonomous Models S and X reportedly stoked their fears. "Drivers tend to overestimate the performance of automation and will naturally turn their focus away from the road when they turn on their auto-pilot," stated a briefing note to the minister.
While it remains to be seen just what drivers will 'turn on', one industry expert agrees self-driving vehicles may lead to salacious behaviour at your local intersection. "I am predicting that, once computers are doing the driving, there will be a lot more sex in cars," stated Barrie Kirk, co-founder and executive director of the Canadian Automated Vehicles Centre for Excellence. "That's one of several things people will do which will inhibit their ability to respond quickly when the computer says to the human, 'Take over.'"
However, Kirk maintains that driverless cars will ultimately provide a safer option – with deep implications for insurers. "Driverless cars will be safe," he said in an interview with Insurance Business Canada. "More-so than human-driven cars. This will lead to a contraction in the insurance industry – if claims go down, payments will go down (and profits). Though in essence, it gives insurers the opportunity to compete with the OEMs (original equipment manufacturers)."
He foresees personal car ownership decreasing altogether, with driverless taxi fleets to take their place, and a general shift from personal auto policies to commercial.
The future of fully autonomous cars may have yet to be realized, but today's manufacturers, insurers and lawmakers are faced with establishing a framework to govern entirely self-driving vehicles. Questions around safety and liability remain at the forefront of the issue.
Recently, in efforts to clear barriers to market, Volvo's President and Chief Executive Officer Håkan Samuelsson stated the automaker would assume all liability for accidents their self-driving cars are involved in when the autonomous feature is engaged.
Testing for self-driving cares is slated to begin in Ontario this year, requiring a human drivers behind the wheel at all times. The federal Liberals' first budget in March included investment for Transport Canada to develop a framework on autonomous vehicle design.